Indian Railways explore alternatives to diversify its freight mix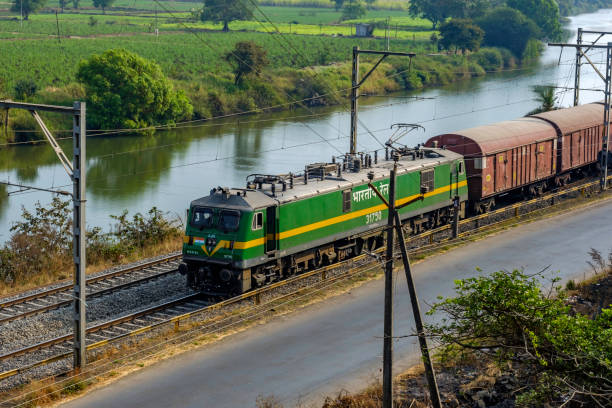 Indian Railways explore alternatives to diversify its freight mix
Jun 10 2021,05:06 PM CW Team
Indian Railways is aiming to diversify its freight mix to lessen its reliance on coal, which is one of the national transporter's mainstays in the cargo transport business, according to the Ministry of Railways.
Officials from the railways said they aim to replace coal with more freight from the car, consumer goods, and so-called white goods industries, which include companies that make air conditioners, refrigerators, washing machines, and other home equipment.
Coal accounts for a significant portion of Indian Railways' freight. For instance, in May, the Indian Railways loaded 114.8 million tonne (mt) of freight, with coal accounting for 54.52 mt of the total.
According to an official, the Indian Railways is addressing earlier concerns about increasing its share of freight transport because the railways were losing out on many industries' business due to inefficient paperwork, improper minute-to-minute tracking, and slow train speeds.
Officials expect live freight load tracking, more efficient payment systems, better rail speeds, and cheaper tariffs for some commodities to help the company boost its share of cargo transport from industries other than coal.
To speed up the process, Business Development Units have been established in each railway zone and at the Ministry of Railways. The national carrier also hopes that its new online payment system will make freight charges more transparent and decrease the inconveniences associated with freight loading and payment, encouraging more industries, particularly micro, small, and medium enterprises to shift goods to Indian Railways.
Western Railway was the first division across all railways to implement an online payment system for freight charges on the transportation management system.
Suneet Sharma, Chairman of the Railway Board and Chief Executive Officer, told reporters that the Indian Railways had increased freight loading from the cement and automobile industries, and many others.
---
Also read: Indian Railways records highest ever freight loading for the month of May
Also read: Indian Railways experience a 59.38% increase in freight loading
Opinion Poll
Question : How can India stem inflationary trends likely from the currently all-time-high steel prices?