Modi inaugurates 351 km stretch of much-delayed freight corridor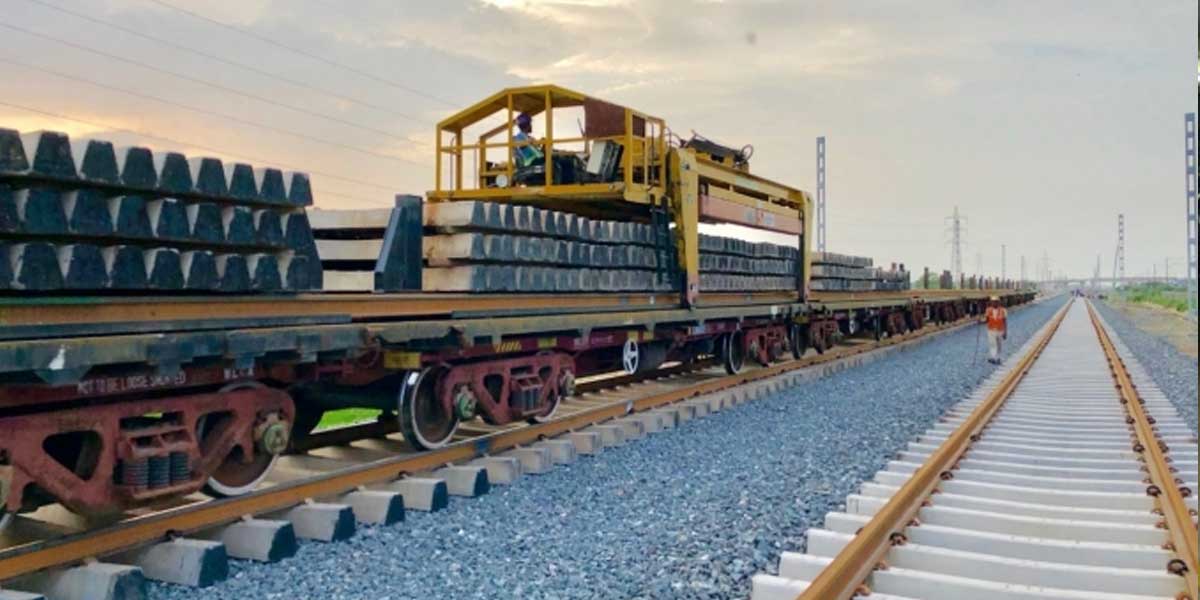 Modi inaugurates 351 km stretch of much-delayed freight corridor
The 351 km New Bhaupur-New Khurja section of the Eastern Dedicated Freight Corridor (EDFC), built at a cost of Rs 5,750 crore, was inaugurated today by Prime Minister Narendra Modi through video conferencing. The Prime Minister also inaugurated the EDFC's operational control centre at Prayagraj, which will act as the command centre for the entire route.
The inauguration of commercially-run freight trains on the newly opened section along the EDFC will reduce the congestion by 50% on the Khurja-Kanpur route. It will ensure Indian Railways can run more trains on a congested train route that effectively connects North India with the east.
Only 500 km had been completed before the current inauguration of this stretch on this ambitious set of corridors that were intended to ease the pressure on freight schedules owing to their dependence on existing railway lines shared with passenger traffic.
The 1,839 km Eastern Dedicated Freight Corridor will run between Ludhiana in Punjab and Dankuni, near Kolkata. In the first phase, the Western DFC (1,504 km) and Eastern DFC (1,839 km) will be completed, but have been beleaguered with delays. Founded in 2006, the Dedicated Freight Corridor of India began as an ambitious project to be completed by 2016-17 at a cost of Rs 81,459 crore. The repeatedly postponed deadline for completion of the entire corridor now stands at 2021.
Land acquisition, encroachment, and contractor delays have been variously attributed. In review meetings earlier this year, DFCCIL had decided more stringent monitoring. DFCCIL terminated its contract this year with Chinese firm, Beijing National Railway Research & Design Institute of Signal & Communication, for work pertaining to signalling, citing delays.
Opinion Poll
Question : As we enter FY 2021-22, a report estimates a 11% GDP growth. What is the most critical investment the construction and infrastructure sector needs to make this year?