PMRDA metro line project to start soon, 98% land acquired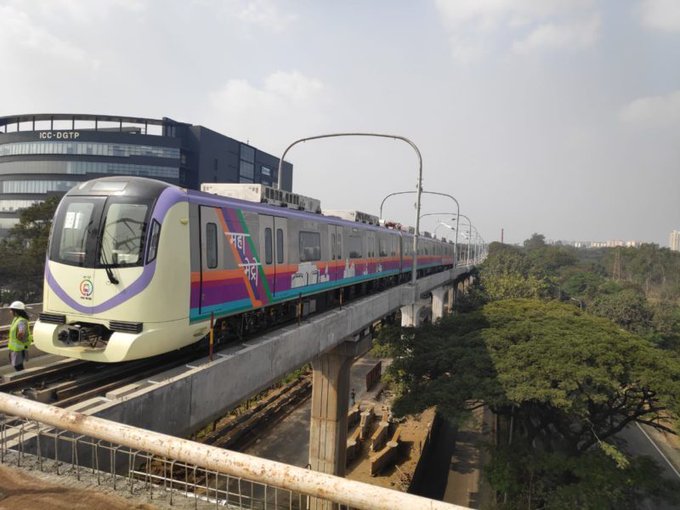 PMRDA metro line project to start soon, 98% land acquired
30 Aug 2021 CW Team
Suhas Diwase, the commissioner of the Pune Metropolitan Region Development Authority (PMRDA), told the media that around 98% of the land needed for the Hinjewadi-Shivajinagar Metro corridor has been procured.
Diwase said that the project commencement date would be declared soon by the concessionaire. The process from their side is done. The University flyover project has been permitted by the technical committee. There should be no delay in declaring the date by the concessionaire, Tata-Siemens.
Once the date is declared, work will speed up and should be concluded in 40 months. According to the PMRDA authorities, the project has also been permitted by the Pune Unified Metropolitan Transport Authority (PUNTA).
Chief engineers from Pune Municipal Corporation, PMRDA, PWD, technical committee under former Public Works Department Secretary C T Joshi (retired) and the Superintendent Engineer of PMRDA will determine the pacing work and price.
While the University flyover project has been approved by the technical committee, the final permission must be taken from PMC's general body. PMRDA officials told the media that the funding aspect too must be determined. An official said that they have been waiting for the last eight months for permission.
The central government's share of Rs 1224.8 crore, too, is anticipated under the Viability Gap Funding. The total project cost, with the land procurement and rehabilitation, is pegged at Rs 8,314 crore. The concessionaire will bear 60% of the project cost.
The concession deal is for 35 years, with an option to increase it for 25 years. Around 70% of barricading and 100% geotechnical investigation are complete, an official said, adding that structural design, casting yard work and soil testing also commenced.
---
Also read: Pune development authority to get DPR on Pune Metro extensions