Vande Bharat must make most procurement locally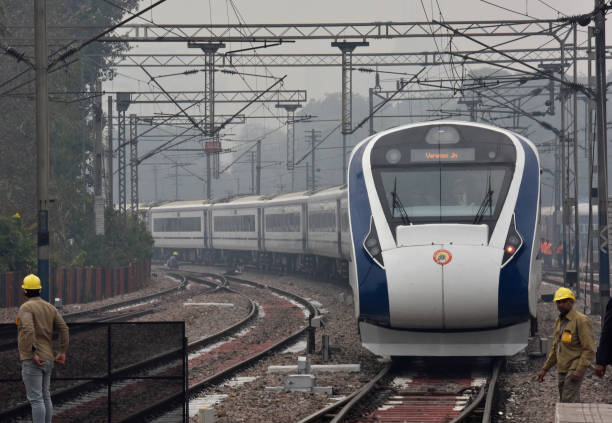 Vande Bharat must make most procurement locally
Indian Railways has awarded a Rs 2,211 crore tender to Hyderabad-based Medha Servo Drives Ltd for procurement of Vande Bharat Express (Train 18). The Indian Railways put a condition that the tender would require that a minimum of 75% be made locally.
The contract includes design, manufacture, supply and other equipment required for making the sets for 44 rakes and 16 cars each. These train sets will be manufactured at three production units of Indian Railways—24 rakes at Integral Coach Factory (ICF), 10 rakes at Modern Coach Factory (MCF) and 10 rakes at Rail Coach Factory (RCF).
The Ministry of Railways (MoR) said the delivery schedule for the supply of the first two prototype rakes would be in 20 months and after successful commissioning, the Hyderabad-based firm would deliver an average of six rakes per quarter.
A five-year comprehensive annual maintenance contract with the supplier has been included in the procurement. The specifications were prepared after multiple deliberations with the industry at various levels for manufacturing the train sets indigenously. Whether three-quarters indigenous procurement is feasible in reality is not known at present.
Image Source
---
4th Indian Cement Review Conference 2021
17-18 March
---
Opinion Poll
Question : The Budget will influence your business the most in terms of