Sri Lanka passes controversial bill on China-backed Colombo Port city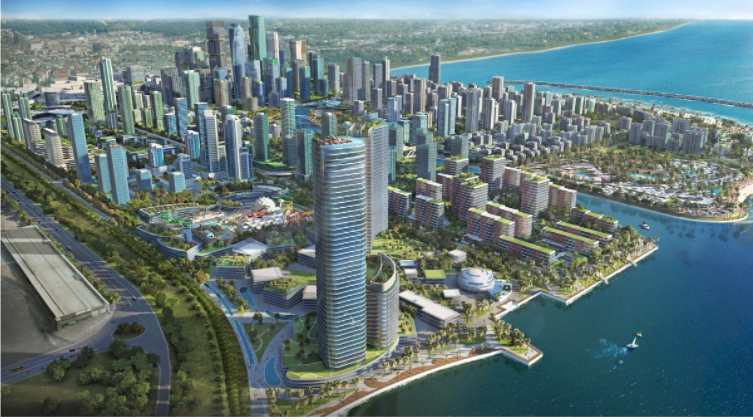 Sri Lanka passes controversial bill on China-backed Colombo Port city
May 26 2021,02:05 PM CW Team
On Thursday, the Sri Lankan Parliament passed a controversial bill on laws governing the China-backed Colombo Port city, with a majority of 149 legislators, in the 225 member house voting in favour of the bill.
The Sri Lankan government has passed the Port City Commission Bill to establish the Colombo Port City Economic Commission.
This comes after Sri Lanka's Supreme Court directed certain amendments, following over a dozen petitions challenging the bill that political oppositions and civil society groups said directly affected the country's sovereignty.
The Rajapaksa government accepted the amendments, pre-empting the requirement for a two-thirds majority or a referendum for passage of certain clauses, as per the Supreme Court's determination.
The $1.4 billion Colombo Port City was launched in 2014 during the Rajapaksa government's previous term when Chinese President Xi Jinping visited Sri Lanka. The infrastructure project is currently being developed on land reclaimed alongside Colombo's iconic seafront, while environmentalists and fisherfolk opposed the move.
Opposition parties, including the Janatha Vimukthi Peramuna (JVP) and the Samagi Jana Balawegaya (SJB or United People's Front), challenged its provisions and said it infringed upon the country's sovereignty, gave the governing commission overarching powers, and immunity from Sri Lankan law, and threatened to create a Chinese enclave.
Colombo International Financial City or the Colombo Port City is a special financial zone and international financial centre located in Colombo, Sri Lanka, which is presently under construction on reclaimed land adjacent to the Galle Face Green. The project is part of China's Belt and Road initiative.
---
Also read: Sri Lanka opts out of port deal with India
Also read: Adani to develop container terminal at Colombo port
Opinion Poll
Question : How can India stem inflationary trends likely from the currently all-time-high steel prices?