Australian state gears up for massive IT infra upgrade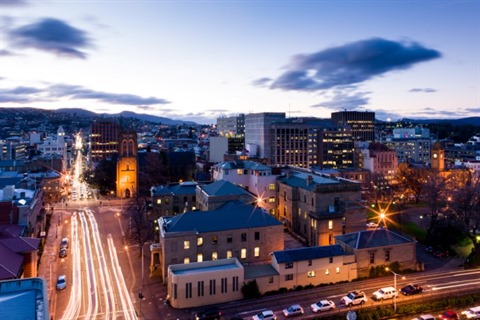 Australian state gears up for massive IT infra upgrade
Tasmania, the verdant island south of mainland Australia, is gearing up for a government-wide IT infrastructure upgrade by pumping in AUD 135.4 million ($98.6 million) and ditching its 20th-century technology. The government intends to spend AUD 26.5 million ($19.29 million)  of the state's 2020-21 budget solely on upgrading its legacy systems, which is expected to take four years in total.
The State Treasurer Peter Gutwein stated that for far too long, they had been expecting 21st century services from a 20th century technology, especially when it comes to ICT Infrastructure. Additionally, Tasmania intends to spend AUD 57 million ($41.53 million)  as part of its Digital Transformation Expenditure Program by 2024. This number includes AUD 1.5 million ($1.09 million) that will be contributed towards the Digital Health Transformation Project of the state, split between spending AUD 500,000 ($360,000) in 2020-21 and AUD 1 million ($.720,000) in the financial year 2021-22. 
Furthermore, the state has decided to keep AUD 4.9 million ($3.56 million) aside for a Cyber Security Program specifically for the government that would be spread across the next four years. According to security partners, this is considered a great opportunity. As per Michael Ferguson, Minister for Science and technology, the whole-of-government Cyber Security program will provide opportunities for local businesses in the form of cybersecurity services. 
It will further help in growing several local jobs in a crucial sector of the economy. The program aims to mitigate the impact of malicious actors and provide a prompt remedy by identifying vulnerabilities involved in
Tasmanian Government Services
. Additionally, this will assist various government departments in training their staff to identify threats that may arise in their daily working, thereby upskilling cybersecurity professionals across various government-led departments. 
The financial spends for the next four years have been systematically broken down by the state. In the year 2020-21, the project's spend is expected to be the smallest at AUD 379,000 ($279,000). It will be followed by AUD 1.7 million ($1.23 million)  allocated for the year 2021-22 and AUD 1.6 million ($1.16 million)  for the year 2022-23. Lastly, AUD 1.3 million ($940,000) scheduled for the year 2023-24. 
For the
Digital Transformation Program
, funding will be arranged through the strategy and business case of the state's Health ICT plan 2020-2030. According to this plan, they intend to change hospitals digitally, enhance patient information outcomes and effectively manage the workforce of the Department of Health. 
Moreover, another addition to the
Digital Transformation Expenditure Program
would be the Justice Connect Program. Currently, at its third stage, it was established to cater to the ageing systems of the State's Department of Justice. The expenditure for this program is divided into two equal bits of AUD 6 million ($4.37 million), arranged between 2021-22 and 2022-23. 
Furthermore, The Department of Police, Fire and Emergency Management's Project Unify was allocated AUD 46.1 million ($33.59 million) spread across the next four years to upgrade ageing policing operations. Along with this, The Department of Health's human resource information system too will witness an upgrade with AUD 21.6 million ($15.74 million) allocated for the coming three years. It will enable the departments to shift from paper-based systems and enhance the delivery of HR management systems.