Sanjeev Sanyal: Invest more in infra, not in city master plans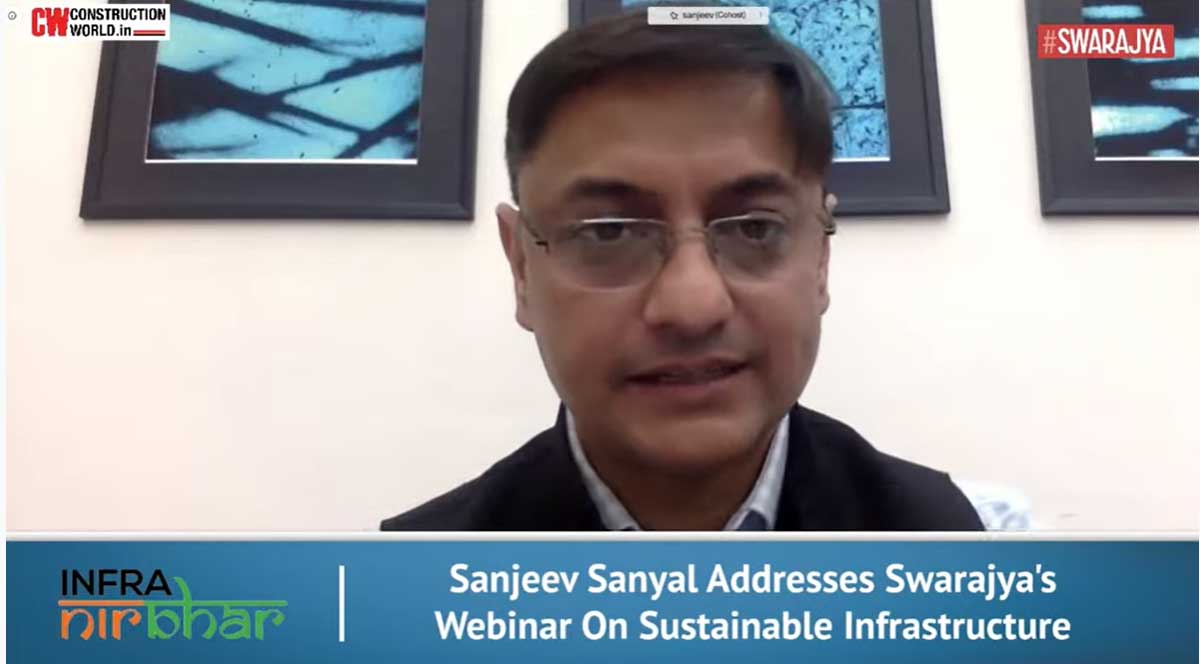 Sanjeev Sanyal: Invest more in infra, not in city master plans
In the last 50 or 60 years, rigid master plans have been the way to plan India's cities. And what has this resulted in? "The urban dysfunction," according to Sanjeev Sanyal, Principal Economic Advisor, Government of India. Delivering the keynote address at the InfraNirbhar webinar, organised by Construction World and Swarajya magazines on March 3 on 'Building Smart and Sustainable Urban Infrastructure', Sanyal added, "We have a long tradition of urban design, and much of our philosophical dysfunction comes from a complete misunderstanding of that history."
In an exclusive interaction during a webinar on Wednesday on smart and sustainable urban infrastructure, Sanjeev Sanyal, Principal Economic Advisor to the Government of India, points out why inflexible master plans are a mistaken form of urban design, and why continuously evolving urban systems are key to efficient, effective urban development.
Sanyal's virtual conversation with Pratap Padode, Editor-in-Chief, Construction World and Founder, Smart Cities Council India, circled around the shortcomings of a rigid master plan approach towards city development versus an adaptive system. Sanyal explains that some of the surviving Indian cities are better built and managed than some that history recognises as the best-planned but could not survive. Urban management is key, Sanyal reiterates.
To access the full interview, click here.
Opinion Poll
Question : As we enter FY 2021-22, a report estimates a 11% GDP growth. What is the most critical investment the construction and infrastructure sector needs to make this year?