Why GIFT City is indeed a Gift to the nation?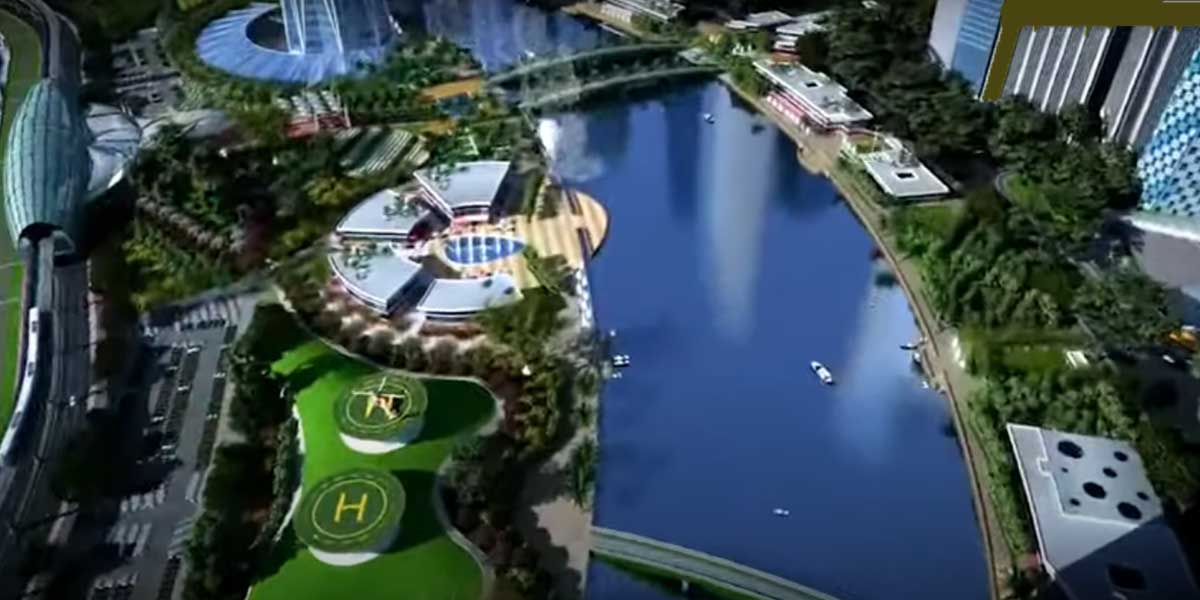 Why GIFT City is indeed a Gift to the nation?
01 Dec 2021 CW Team
GIFT City in Gujarat is India's first Greenfield smart city, which will be a business district encasing an International Finance Service Centre (IFSC) and Special Economic Zone (SEZ) for both international and domestic purposes. Situated near Sabarmati River, in Gandhinagar, the GIFT City is located around 12 Km from the Sardar Vallabhbhai Patel International Airport. The city is spread across 886 acres of land comprising Office spaces, Residential Apartments, Hotels, Retails, Schools, hospitals, and clubs, making it a city where you can walk to work. The city is a pure amalgamation of finance and technology.
The concept of GIFT was anticipated during the Vibrant Gujarat Global Investor Summit 2007. Envisaged as Central Business District (CBD), the city was inspired by the success of famous business hubs like Singapore, London, Tokyo, Hong Kong, and Dubai. Initially, the planning and designing of the project were done by the East China Architectural Design and Research Institute (ECADI), the one who orchestrated much of modern-day Shanghai. The city is a planned vertical city, optimizing the land area utilization for development. In the 359 Hectares of land, the city harbors 110 buildings with 5,800,000 m2 of buildup area. In this area, 67% is for commercial, 22% for residential, 11% for social facilities. At present 190,000 m2 of commercial space is operational, while another 280,000 m2 is under construction.
The smart city is meticulously planned to harbor fine features and prime amenities. The 400 MW electricity supply is contrived to be 99.999% reliable. The entire electricity cables are enclosed in the Utility Tunnel in dry areas guarded by thick concrete walls in expendable zones. Each building in GIFT City is an intelligent building, encompassing International Standards. Every public servicing system in each of the buildings has inbuilt intelligence that offers convenience and safety to users. The waste in the city is cumulated and drawn to a processing plant by vacuum chutes installed on each floor of every building. The waste is automatically sucked through underground chutes at a high speed of 90 km/h, and then it undergoes various waste treatment processes like plasma gasification. The city has incorporated a district cooling system. It minimizes the operational cost by 30-40%; further, this also shrinks the need of installing an individual air conditioner in each building.
GIFT City aims to contribute to sustainable development. Around April 2021, approximately 225 companies have started working that has generated employment for more than 1200 people. The economic sector of the city is administered by the financial giants of the country- Axis Bank, HDFC Bank, ICICI bank, etc. An amount of ₹10,500 crores has been sanctioned to the smart city. The city would attract foreign investments to our country. It is estimated that on average daily revenues in the overseas trades at GIFT city have dramatically increased from 1.5-2 billion Dollars to 100-200 million dollars.
Several consultants were involved in molding and configuring the smart city. British Telecom is involved in ICT Advisory Services. For market demand assessment, McKinsey & Company will be in charge. ABB Group will look after power management. Hewitt Associates are responsible for talent demand assessment. By March 2024, a metro station connecting Ahmedabad to GIFT City will be operational, this will enhance connectivity. It also ensures smooth transportation facilities that are accessible and safe. Gift City is one of the visionary projects of the government that is believed to bring affluent welfare to the country. Witnessing the current implementation and execution of the smart city, one can say the nation's prosperity isn't far away!