Jal Jeevan Mission: Govt releases central grant for 15 states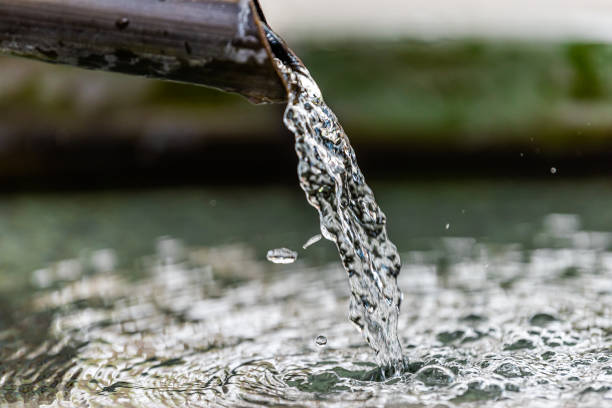 Jal Jeevan Mission: Govt releases central grant for 15 states
May 18 2021,02:05 PM CW Team
The Indian government has delivered Rs 5,968 crore to 15 states to execute Jal Jeevan Mission (JJM) in the fiscal year 2021-22. It is the first tranche of the four phases to be released in this fiscal year.
Other 17 states/UTs have been approached to send their proposition to the National Jal Jeevan Mission for the release of funds.
The government delivers the central funds of India based on the output in terms of tap water connections given in the states/UTs and the use of accessible cand coordinating with state share.
Out of the central fund designated under Jal Jeevan Mission, 93% of the fund is to be used on creating water supply infrastructure, 2% on water quality monitoring and surveillance activities, and 5% on support activities.
The states need to make arrangements for coordinating with state share and guarantee that there is no shortage of funds to the executing agencies, a proper expenditure plan is arranged so that the expenditure is evenly spread consistently throughout the year.
The states need to transfer central funds delivered alongside coordinating with state share to the single nodal account within 15-days of the release of central funds.
As the Government's first concern, the budgetary allocation of Jal Jeevan Mission has expanded significantly to Rs 50,011 crore in 2021-22.
Additionally, the 15th Finance Commission tied grants of Rs 26,940 crore will be accessible to PRIs for 'water and sanitation' services.
Furthermore, the fund is additionally accessible through coordinating with state share and externally aided projects. Subsequently, in 2021-22, more than Rs 1 lakh crore is intended to be put into the nation on ensuring the supply of tap water to rural homes.
It is expected that this sort of investment is probably going to proceed throughout the following three years to accomplish the objective of 'Har Ghar Jal'.
---
Also read: Jal Jeevan Mission urges states, UTs to digitise water supply infra
Also read: Jal Jeevan Mission: Govt deploys sensor-based IoT devices
Opinion Poll
Question : How can India stem inflationary trends likely from the currently all-time-high steel prices?