Shree Cement to invest Rs 4,750 cr in three projects in Rajasthan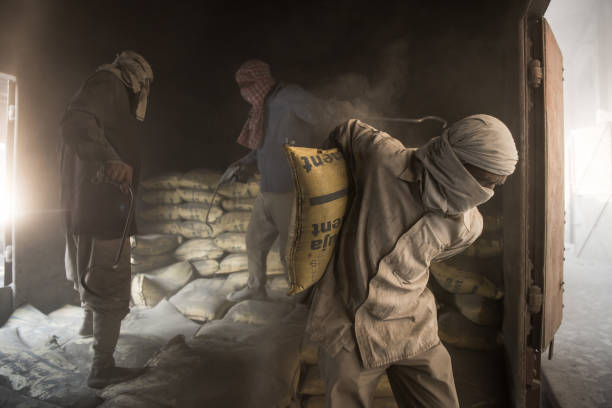 Shree Cement to invest Rs 4,750 cr in three projects in Rajasthan
16 Sep 2021 CW Team
Cement manufacturing major Shree Cement will invest Rs 4,750 crore in three projects, including Rs 3,500 crore in Nawalgarh Tehsil, Rajasthan to build an integrated cement plant.
The company announced in a filing that its board of directors has approved the construction of an integrated cement plant in the village of Gothra, as well as solar power plants at various locations, to meet captive requirements.
The plant will be able to produce clinker at a rate of 3.8 mtpa and cement at a rate of up to 3.5 mtpa. Shree Cement said in a regulatory filing that the plant will be ready by the quarter ending March 2024.
It is estimated that the project will cost around Rs 3,500 crore to complete. Internal accruals and debt will be used to finance the project.
The board approved investments of Rs 500 crore to line up solar energy plants at its cement plants across the country and Rs 750 crore to set up a clinker grinding unit in Purulia district, West Bengal by its wholly-owned subsidiary Shree Cement East Private Limited (SCEPL).
Solar energy plants with capacities of up to 106 megawatts (MW) will meet the captive power needs of their cement plants across the country. By the third quarter of 2022, the project should be completed.
Shree Cement will primarily fund this through an equity contribution. It was also stated that the project would be completed by the end of the March 2023 quarter.
Cement demand-supply in West Bengal appears to be favourable, making an investment in cement plants in West Bengal a viable proposition, it added.
The current cement capacity of the company is 43.40 mtpa. The utilisation rate was 67% in 2020-21. An increase in net revenue from operations of 46.17% in Q1 June 2021 boosted the company's net profit by 90.98%, from Rs 630.99 crore in Q1 June 2020 to Rs 630.89 crore in Q1 June 2021 (Q1 FY21).
Shree Cement also has a 752 MW installed power generation capacity, which includes waste heat recovery, solar power, and wind power, among other things.
---
Also read: Ambuja Cements begins trial run at Marwar Cement plant in Rajasthan
You have 2 FREE Article(s) left
Access Unlimited Content with

Subscription