CIL records coal off-take to 55 mt in May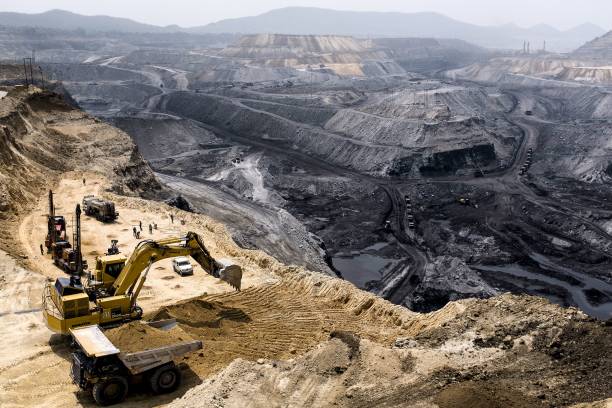 CIL records coal off-take to 55 mt in May
Jun 03 2021,05:06 PM CW Team
Coal India Ltd (CIL) saw a rise in coal off-take to 55 million tonne (mt) for May, owing to a revival in demand from the power sector. Due to the Covid-19 lockdown, coal offtake was around 40 mt in FY20.
However, the company's off-take in May is 6% more than 52 mt recorded in May 2019 during the pre-Covid period. CIL's supply to the power sector, at 44 mt in May, was up 41% from the same period last year, indicating a healthy recovery in coal demand.
Stocks at thermal power plants fell by 5 mt in April from 28.9 mt at the end of FY20, owing to increased activity and higher coal consumption. However, increased supplies by CIL in May resulted in the coal stock at coal-fired plants being restored to 29 mt. The company planned to increase its supplies in the coming months.
The total coal off-take of CIL for April-May was 109.2 mt, up 38% from 79 mt in the same period last year. Similarly, a 38% rise was noted in the supply to power sector, one of the largest consumers of coal.
During the first two months of FY21, CIL supplied 86.3 mt of coal to power, compared to 62.7 mt during FY20.
During April and May, CIL liquidated 25 metric tonnes of coal from its inventory. The company started FY22 with close to 100 mt of stock at its pitheads, but by the end of May, it had reduced it to 74.3 mt.
In May, coal production increased by around 2% to 42.1 mt, compared to 41.4 mt in the same month the previous year. Production increased by around 3% in April-May, reaching 84 mt (81.8 mt).
With a growth rate of 17%, it is the second-highest in terms of overburden removal.
---
Also read: CIL notes 28% decline in coal allocation held via e-auction in April
Also read: Coal India's fuel allocation via spot e-auction surges 43% in FY21
Opinion Poll
Question : How can India stem inflationary trends likely from the currently all-time-high steel prices?