CREST floats tender for 1 kW to 10 kW rooftop solar in Chandigarh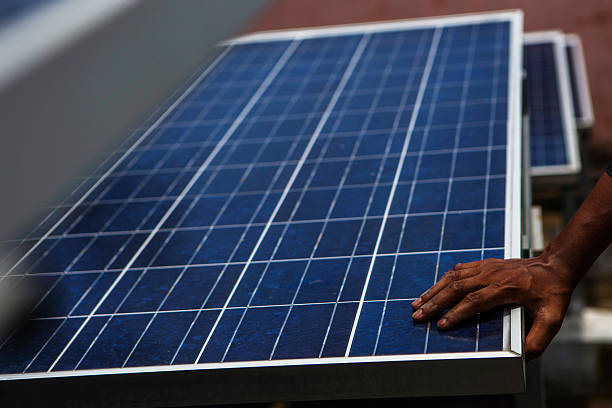 CREST floats tender for 1 kW to 10 kW rooftop solar in Chandigarh
30 Jun 2021 CW Team
Chandigarh Renewable Energy and Science and Technology Promotion Society (CREST) has invited EPC, manufacturers, and system integrators to submit expressions of interest (EoI) to install grid-connected rooftop solar systems capacities ranging from 1 kW to 10 kW in Chandigarh.
Bidders who are interested in participating in the auction must deposit Rs 50,000 as earnest money deposit (EMD). The EMD has been exempted for micro and small businesses.
To design, manufacture, supply, instal, and commission rooftop solar projects, all EPC companies, manufacturers, and systems integrators are invited to bid.
The materials to be used in the project must meet the specified requirements. The document also said that if any specifications were left out of the bidding document, they should be considered under the guidelines of the Ministry of New and Renewable Energy (MNRE).
The solar modules should be covered by a 25 year warranty, and the entire solar system should be covered by a five-year warranty from the date of commissioning.
The document also states that no damage to the building rooftops should occur during the installation of the rooftop systems. Any damage caused is entirely the responsibility of the bidder, who will be held liable for the costs incurred.
Within a 50 km radius of Chandigarh, the bidder must have a service network and provide the addresses of service centres.
Bidders must have completed a rooftop solar project with a minimum capacity of 1 kW for the 1 kW category, 2 kW for the 1 kW-2 kW category, 3 kW for the 2 kW-3 kW category, and 10 kW for the 3 kW-10 kW category to be eligible for the bidding process.
To bid in the 1 kW category, the bidder must have a minimum average financial turnover of Rs 1 million over the previous three financial years; for the 1 kW-2 kW category, it must be Rs 2 million; for the 2 kW-3 kW category, it must be Rs 3 million; and for the 3 kW-10 kW category, it must be Rs 4 million.
Rooftop solar installations of up to 3 kW will be eligible for a 40% subsidy. Installations with a capacity between 3 kW-10 kW will receive a 40% subsidy for the first 3 kW and a 20% subsidy for the remaining. The central financial assistance (CFA) for common facilities up to 500 kW will be limited to 20% for group housing societies and residential welfare associations.
The bids must be submitted online by July 19 and will be open on July 22.
Only after submitting a performance bank guarantee valid for up to six years will the shortlisted agencies be appointed by CREST to instal solar projects in Chandigarh.
The solar modules must be sanctioned by an International Electrotechnical Commission-accredited test centre or a Bureau of Indian Standards-accredited testing centre.
---
Also read: Himachal Pradesh electricity board launches 50 KW rooftop solar project
Also read: Higher module prices increase cost of large scale rooftop solar in Q1