Haryana enacts guidelines for solar park development by pvt developers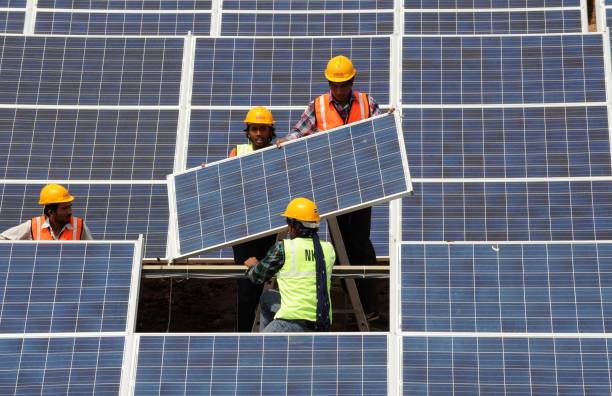 Haryana enacts guidelines for solar park development by pvt developers
May 24 2021,07:05 PM CW Team
The New and Renewable Department of Haryana has regulated guidelines for developing solar parks by private developers without the assistance of central finance.
The developers of solar parks are to submit their proposals to the Haryana Renewable Energy Development Agency (HAREDA) with their detailed project reports (DPR) along with relevant documents. After the examination of the DPR, a no-objection certificate will get issued for the solar park.
After the company permits the program, the developer can apply for the feasibility of connection to the Haryana Vidyut Prasaran Nigam Ltd. (HVPNL). The minimum capacity of the solar park should be 50 MW. The developer should also submit the agreement to lease or sell at least 100% of the needed land with the application.
The minimum land area required for the solar park is 4 acres/MW. The cost for the developing 50 MW solar park is considered Rs 100 million. The developer should complete the solar park in two years from the date of the issued no-objection certificate.
For the solar park development, the financial closure can be stated as the arrangement of 90% of the overall project cost either by any internal resources or through external resources by tie-ups with banks or lending organisations. After HVPNL approves, the developer will have to submit the document of the financial closure, bank guarantee, and the land lease or sale agreement within five months for final connection.
At present, the New and Renewable Energy Department of Haryana has issued the draft 'Haryana Solar Power Policy 2021' and had made requests to the government stakeholders to revert with their opinion within 15 days from the date of notification. The draft reads that the state should lay stress more on the rooftop solar projects and small-scale solar projects instead of focusing on the power of megawatt-scale solar projects and parks.
In June 2020, the New and Renewable Energy Department modified its guidelines for the development of solar parks and ultra-mega solar projects. The program started in December 2014 to make it easier for developers to set up their projects by a plug-and-play model.
---
Also read: MNRE regulates guidelines for 12,000 MW CPSU solar project scheme
Also read: Haryana discom regulatory issues charges and caps on RE banking
Opinion Poll
Question : How can India stem inflationary trends likely from the currently all-time-high steel prices?