India's solar capacity addition at five-year lowest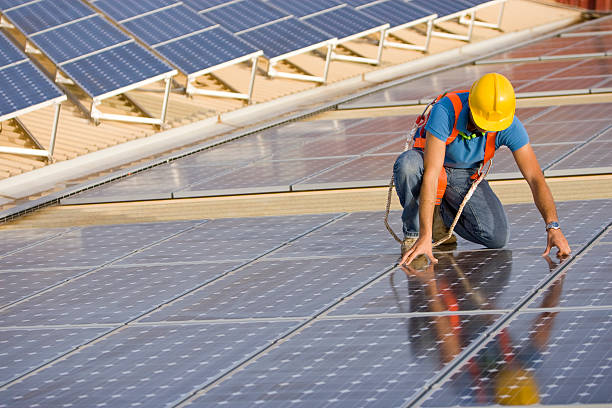 India's solar capacity addition at five-year lowest
Mar 04 2021,05:03 PM Editorial Team
Last year, India saw its solar power capacity additions shrink by 56% on a year-on-year basis due to Covid-induced lockdowns, but a "significant positive growth" has been noted this year.
Mercom India Research reports that in 2020, at 3,239 MW, India's newly commissioned solar photovoltaic (PV) capacity reached its lowest level in five years, and the drop in power sale agreements as tariffs in auctions experienced a steep fall. A rise in module prices and the lockdowns have contributed to the decline.
This year, with policies aiming to promote domestic manufacturing and curb imports of solar components, the sector is set for growth. Market analysts anticipate over 10 GW of solar capacity addition in 2021, given the upcoming commissioning of delayed projects in 2020.
---
4th Indian Cement Review Conference 2021
17-18 March 
---
According to media sources, India commissioned 2.5 GW of large scale solar parks in the past year, or 60% less than a year before. Rooftop installations fell 35% in annual terms to 719 MW and accounted for 22% of the total capacity additions. Regionally, Rajasthan, Gujarat and Andhra Pradesh were the three states with the largest share of new installations for the year.
In the fourth quarter, 1.5 GW of solar parks were put on stream, down from 1.8 GW a year back. Out of this, 1.2 GW came from the large scale solar sector, and 285 MW was from the rooftop systems.
Overall, solar was responsible for 48% of India's total power capacity additions in 2020. Its cumulative installed solar capacity at the year end amounted to 39 GW, and around 47.5 GW was in the pipeline.
---
Also read: Cities, states issue tenders for solar projects
Also read: Total solar capacity surpasses wind capacity in India
Opinion Poll
Question : How can India stem inflationary trends likely from the currently all-time-high steel prices?