Total solar capacity surpasses wind capacity in India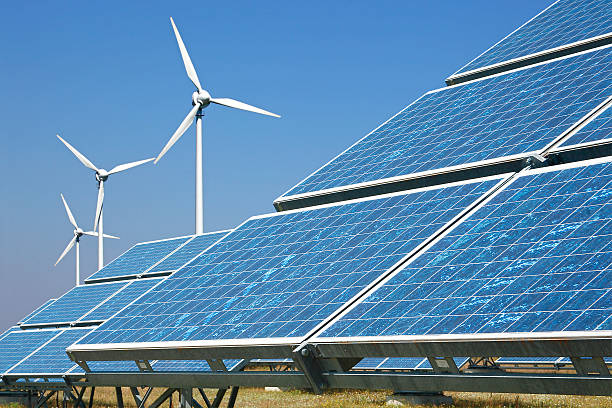 Total solar capacity surpasses wind capacity in India
In the Indian renewable space, solar power has overtaken wind power in terms of total installed capacity. A decade ago, the solar sector had a capacity of just 18 MW, while wind power's installed capacity was at 13,000 MW.
As of the end of January 2021, the total installed capacity of solar power stood at 38,794 MW, including 34,561 MW of ground-mounted capacity and 4,233 MW of rooftop capacity.
However, according to data from the Ministry of New and Renewable Energy (MoNRE), the total wind power capacity was 38,684 MW. As of March 2016, the total installed capacity of wind power stood at 26,744 MW and solar power capacity was at 6,763 MW.
---
Make in Steel 2021
24 February
4th Indian Cement Review Conference 2021
17-18 March
---
The solar segment remains a major driver of new capacity addition in the renewable space. With the addition of 5,473 MW (including 4,116 MW of new solar capacity) during the 10 month period of this fiscal, India's total grid-connected renewable capacity stood at 92,550 MW.
Measures announced in the latest budget along with the production linked incentive scheme (PLI) are expected to further boost the solar industry to meet its capacity target of 100 GW of solar power by next year.
To support renewable sector growth, an additional capital infusion of Rs 1,000 crore to Solar Energy Corporation India (SECI) has been provided and that will enable SECI to float 15,000 MW of tenders on a yearly basis. On a yearly basis, it will attract investment of more than Rs 60,000 crore, and reduce emissions of 28.5 million tonne (mn t) of carbon dioxide per year. The capital infusion will also enable SECI to set up innovative projects with an investment of around Rs 17,000 crore.
Image: SECI has been active in capital infusion into the solar segment, which has been a junior partner to wind in RE.
---
Also read: Bids for 22.5 GW solar on anvil
Also read: India's solar tariffs at an all-time low
Opinion Poll
Question : How will the Union Budget 2021-22 impact EPC projects?