Kerala Commission approves PPA for KSEB-Tata Power solar project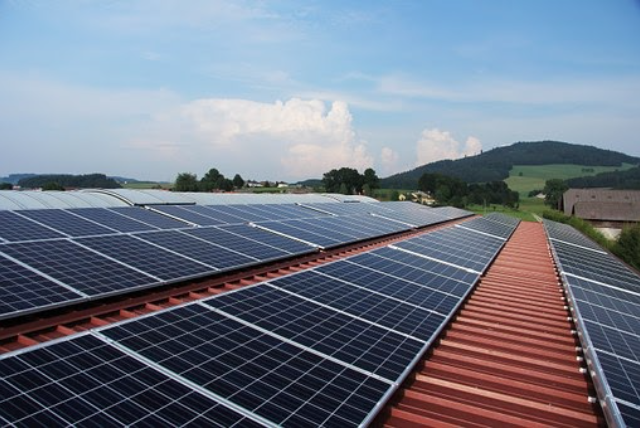 Kerala Commission approves PPA for KSEB-Tata Power solar project
Jun 28 2021,06:06 PM CW Team
In a recent order, the Kerala State Electricity Regulatory Commission (KSERC) approved the power purchase agreement (PPA) signed between the Kerala State Electricity Board (KSEB) and Tata Power Company for procuring 110 MW of solar power at the rate of Rs 2.97 per kWh.
KSEB was granted permission by the Commission to sign a PPA with TP Saurya, a wholly-owned subsidiary of Tata Power Company, and directed KSEB to submit a copy of the PPA with the Commission.
KSEB filed a petition earlier for the approval of the PPAs signed with NTPC and Tata Power Company for procuring 90 MW of solar power from NTPC and 110 MW from Tata Power Company at the adopted tariff of Rs 2.97 per kWh and grant permission to sign the PPA with TP Saurya.
KSEB floated the tender in September 2020 to procure 200 MW of solar power. In the reverse auction, NTPC and Tata Power were declared successful bidders. NTPC was awarded 90 MW at Rs 2.97 per kWh, and Tata Power Company was awarded 100 MW. On January 6, 2021, KSEB issued the letter of award to Tata Power Company.
The Commission had approved the PPA with NTPC to procure 90 MW of solar power at Rs 2.97 per kWh in its earlier order dated June 21, 2021.
In its submission, KSEB told the media that the Tata Power Company intended to implement the PPA through TP Saurya and requested KSEB to seek the Commission's permission to that end.
According to the agreement dated March 23, 2021, between Tata Power Company and TP Saurya, the Commission noted that Tata Power Company had stated that it was wholly absolved from its obligation as a bidder from the date of signing the agreement. The Commission said that Tata Power company had participated in the bid and was declared successful. However, as indicated by the present agreement, Tata Power Company wanted to transfer all obligations under the PPA to TP Saurya.
---
Also read: Tata Motors, Tata Power inaugurate largest solar carport in India
Also read: Acme Solar withdraws petition to cancel PPAs signed for Rajasthan projects
Opinion Poll
Question : How can India stem inflationary trends likely from the currently all-time-high steel prices?