Power generation from RE sources in India fell to 8.3% in FY21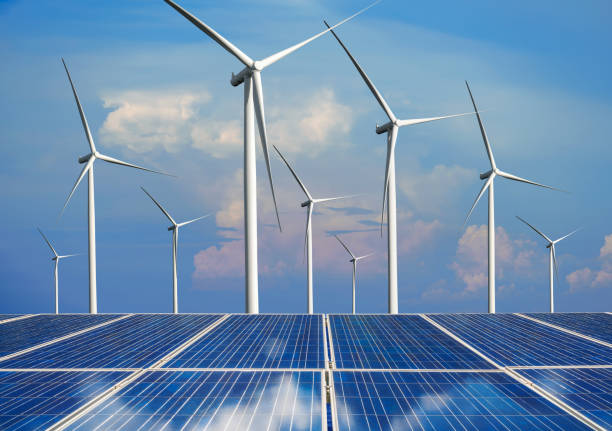 Power generation from RE sources in India fell to 8.3% in FY21
Jul 12 2021,03:07 PM CW Team
As per the BP Statistical Review of World Energy, the growth rate of power generation from renewable energy sources in India fell to 8.3% in 2020 compared to the average growth rate of 17.4% between 2009 and 2019.
India generated 151.2 TWh of renewable power last year, marked by the effect of the Covid pandemic on global energy demand compared to the 139.2 TWh generated in the preceding year (2019).
For comparison, China's renewable energy generation grew 16% to 863 TWh in 2020, compared to the average growth rate of 31.3% reported in the 2009-2019 period.
The 70th annual edition of the review, among the most sought after yearly reports in the energy sector globally, captures the dramatic effect the global pandemic had on energy markets and how the year may assist shape future global energy trends.
The report said that both primary energy consumption and carbon emissions from energy use dropped at their fastest rate seen after the Second World War, while renewable energy continued its trajectory of strong growth, with solar and wind power recording their largest-ever yearly growth.
Last year, global primary energy consumption dipped 4.5%, the largest annual drop since 1945. This decline was caused primarily by oil, which accounted for about three-quarters of the net decline. Natural gas costs dropped to multi-year lows, but the share of gas in primary energy obtained a record high of 24.7%.
The report said that solar, hydroelectricity and wind generation all increased despite the decline in overall energy demand. Wind and solar capacity grew by a colossal 238 GW in 2020, 50% larger than at any time in history.
By country, the US, Russia and India saw the largest reductions in energy consumption while China witnessed the highest growth (2.1%), one of only a handful of countries where energy demand increased last year. Additionally, carbon emissions from energy use dropped by over 6% in 2020, the largest drop since 1945.
---
Also read: Prince Charles lauds India's solar power efforts
Also read: India's open access solar installations in Q1 2021 at 419 MW
Opinion Poll
Question : How can India stem inflationary trends likely from the currently all-time-high steel prices?