South Korea launches solar-powered bike lane in new highway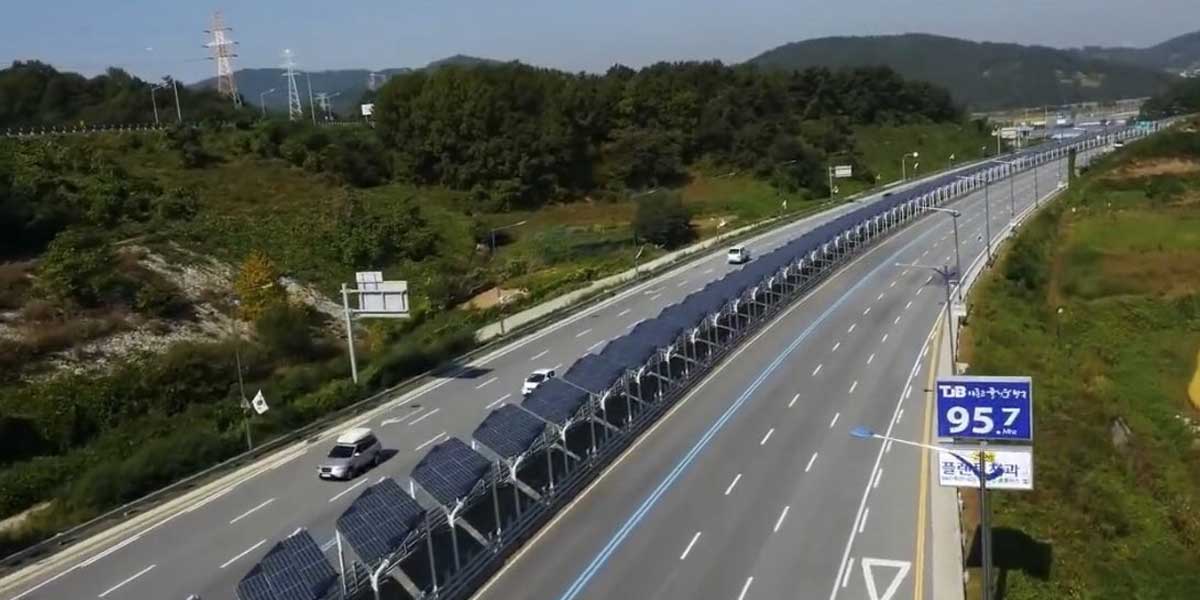 South Korea launches solar-powered bike lane in new highway
A new highway in South Korea between Daejon and Sejong comes with a bike lane covered with solar roof panels on the entire 32 km stretch. The Daejon-Sejong stretch is a new innovation in civil engineering. The two-way bike lane running between both cities has been constructed right in the middle of the lanes, while there are three lanes on both sides, for other vehicles. The lane is divided by side barriers blocking the view of the lanes on its side, obstructing the high beam lights of vehicles coming from the opposite direction.
Last year, SolaRoad in the Netherlands was replaced by solar panels making the road self-sufficient to power the lighting system of the highway. The solar-powered bike lane in the Daejon-Sejong stretch not only generates electricity but makes travel safer for bikers protecting them from the heat and other vehicles.
The lanes generate enough electricity to power the lighting and charging sockets of electric cars. It is an innovation in civil engineering, making Daejon and Sejong highways efficient and safe.
Opinion Poll
Question : As we enter FY 2021-22, a report estimates a 11% GDP growth. What is the most critical investment the construction and infrastructure sector needs to make this year?