Vector Green Energy to raise around $169 mn through green bonds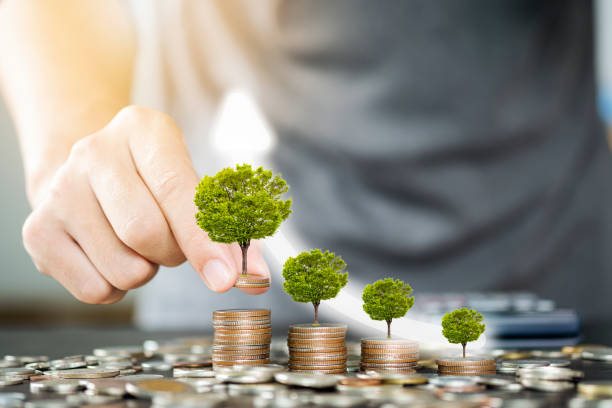 Vector Green Energy to raise around $169 mn through green bonds
08 Jun 2021 CW Team
Vector Green Energy, a renewable energy-focused Independent Power Producer (IPP) financed by Global Infrastructure Partners (GIP), will issue the first AAA-rated green bonds in the local market.
The subsidiaries intend to raise $169 mn and have received Climate Bonds Standard certification for their bonds. The issuance earned the highest rating by CRISIL and India Ratings. The duration of the bonds will be three years. ICICI Bank and Axis Bank are the underwriters of the contract.
The six subsidiaries of Vector issuing bonds are Yarrow Infrastructure, Sepset Constructions, Malwa Solar Power Generation, Priapus Infrastructure, Citra Real Estate, and Rattanindia Solar. They run 352-megawatt peak (MWp) of solar power plants all over the nation in Maharashtra, Rajasthan, Madhya Pradesh, Uttar Pradesh and Karnataka.
Of the total capacity, 98% is bound by 25-year power purchase agreements with the National Thermal Power Corporation (NTPC) and the Centre's Solar Energy Corporation of India (SECI).
Vector Green holds and runs 750 MWp of renewable assets over the wind, utility-scale, and rooftop solar projects. They are spread over 19 ground mount project places and about 200 rooftop project sites over 12 states in India. Vector has lately acquired a 90 MWp greenfield solar asset in Gujarat. It is owned by funds controlled by GIP, one of the leading global infrastructure fund managers managing a portfolio of over $71 billion. It employs above 62,000 people and has consolidated annual incomes of $45 billion. So far, Indian companies have moved abroad to issue green bonds, where there is loads of liquidity to tap.
The amount of green bond issuance has crossed $6 billion this calendar year, whereas, till 2020, the total green bond issuance was just $10 billion. Out of this, there has been only a few rupee issuances of green bonds.
The green bond issuance is expected to expand the green bond market in India extensively, and help draw international investors in Indian corporate bonds, stated a person closely associated with the contract.
While Indian companies are tapping offshore to increase funds, striving to get those investors to Indian markets and funding in rupee resources have not observed success.
Most of the foreign funds are concentrating on environmental, social, and corporate governance (ESG) lending, and organisations are engaging themselves in sus­ta­inable projects. It has happened somewhat because India does not have a proper green standard. If a bond or fund is certified 'green', it decreases the price by approximately half a percentage point.
However, in the domestic market, investors do not further distinguish between a green bond and a normal bond because of the absence of green standards, said, bankers.
The most comprehensive green loan issuance until now has come from Adani Green, which raised $1.3 billion in March. The Adani Group is preparing to mop up $12 billion in green funds in the next four-five years, by allotting $2-3 billion yearly, mostly from the overseas market.
---
Also read: JSW Hydro Energy raises $707 mn via dollar green bonds
Also read: ReNew Power raises $585 mn through dollar green bonds