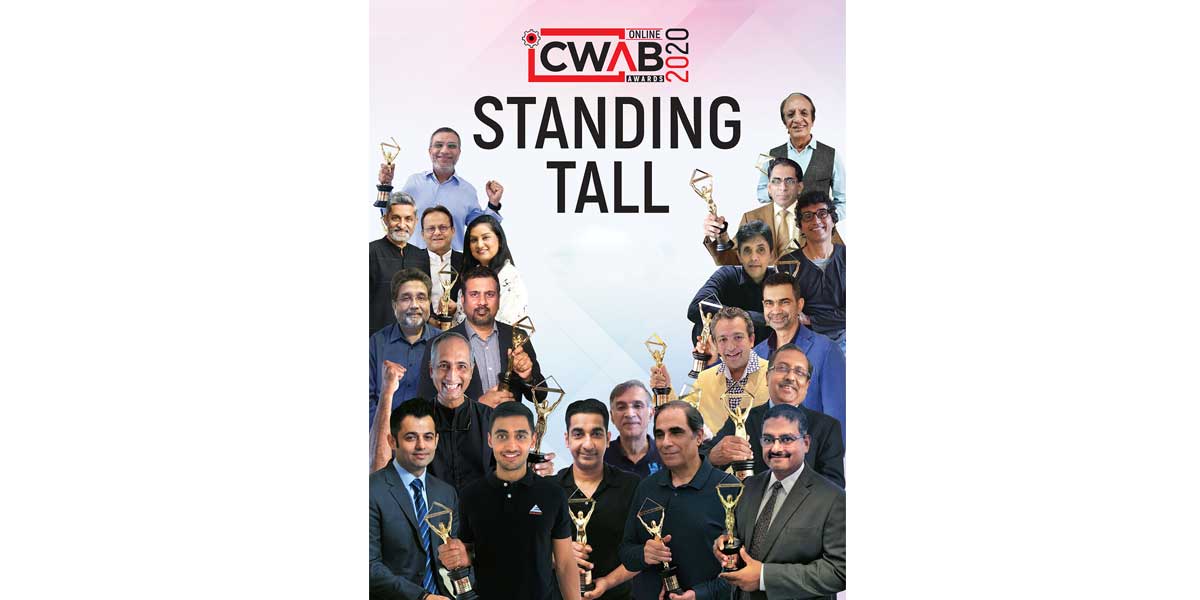 CWAB 2020!
26 Sep 2020 Editorial Team
"You can dream, create, design, and build the most wonderful place in the world. But it requires people to make the dream a reality." These words by Walt Disney embodied the spirit of the 'Oscars of the design and building industry'.
Indeed, no pandemic or lockdown could stop the architect and builder fraternity from coming together! On Friday, August 28, 2020, the 15th CONSTRUCTION WORLD Architect & Builder Awards (CWAB) – ONLINE Awards, held for the first time virtually, honoured over 40 winners across the categories of India's Top Builders and Top Architects; Regional Top Architects, Top Builders and Top Interior Designers; and Noteworthy Projects.
As