IIFL launches handbook for affordable green housing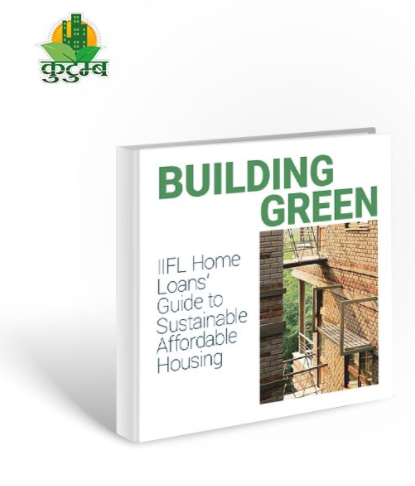 IIFL launches handbook for affordable green housing
IIFL Home Finance has launched a handbook for affordable green housing to provide consumers, builders and the construction ecosystem with a framework for building green homes. It was launched at a virtual event attended by regulator, corporates, funds and socially responsible housing communities. The book is conceived by IIFL and architect Ashok Lall. A company news release said Monu Ratra, CEO, IIFL Home Finance, is the "brain behind" the book.
IIFL Home Finance Limited has been propagating the idea of affordable green housing in India, through 'Kutumb' and addressing issues of financing, technical know-how and creating a platform for solution. IIFL Home Finance provides project support through their technical team of 'Green Value Partner' and aims to work closely with government, industry bodies, multilateral agencies and certification agencies to ensure affordable green housing for all. This book is a resource to take that agenda forward, the company said.
Written from a news release.
Opinion Poll
Question : As we enter FY 2021-22, a report estimates a 11% GDP growth. What is the most critical investment the construction and infrastructure sector needs to make this year?