Play of lights in home interiors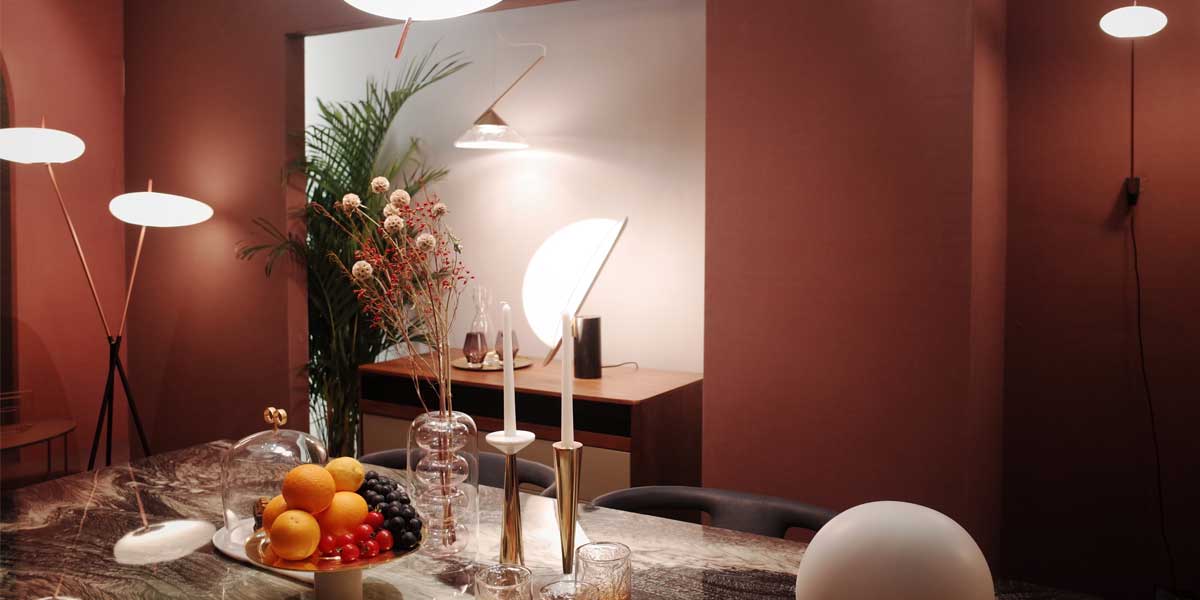 Play of lights in home interiors
01 Jan 2022 CW Team
While decorating your home, there is a huge checklist of tasks that need your attention. From deciding the aesthetic and decor of your home to finalizing on the finer details, it can get hectic. However, there is one aspect of your home that you need to make sure of your plan thoroughly with your interior designer - the lighting. The lighting in your home can make or break it for you. Lighting in houses plays a huge role in setting the tone of your space and also complementing your decor. It brings life to a mundane room and brightens the space (quite literally!). We are here with a collated guide to help you decipher the impact and importance of lighting in home interiors.
Setting the mood
Every room in your home has a mood of its own. Your living room should be bright and full of life, while your bedroom should help you feel calm and relaxed. While setting up each room, playing with different tones of lights help you set the tonality for each room.
If you want lighting that is ambient, you can opt for warm yellow as this will help you relax instantly. If you want your room to feel energetic, white light fixtures can do the trick. Apart from the colours of your lights, even the placement of lights makes a huge difference.
For a somber mood, you can opt for wall washing lights. Wall washing lights are when the source of the light is placed at an apt distance, where the emitted light covers the maximum surface area of the vertical surface, resulting in soft uniform illuminance. This type of lighting is perfect for your bedroom, movie room or den in your home.
You can also play around with the lighting and mix and match with different styles and colours of lights. Using a mix of ambient and general lighting will help you switch up the mood of your room depending on the occasion. You can also incorporate dimmers, as they help you control the intensity of lights.
Alok Hada, Director, Anusha Technovision Pvt. Ltd says "Automation simplifies the process of bringing an enticing interplay of lighting. One can set the mood with smart lights and bulbs that can change intensity and colour through voice commands or the click of a remote. As a result, the ambience changes from "romantic" to "party" in just a few seconds. Additionally, automation enables improved quality of light with the broader use of multi-coloured and multi-temperature (Cool and Warm White) LED lighting.
With a multitude of preset modes that automatically activate many lighting customisations based on time or activity settings to elevate the aesthetics of your home interiors".
Makes the space appear bigger
Vinayak Diwan, Design Director, Lightbook says "The various rooms of a house are illuminated differently based on functionality and aesthetics. Living and dining rooms need central highpoints that are the main source of illumination, amongst layered light. Ceiling chandeliers and pendant lights make for excellent luxury fixtures.
Bedrooms can be glamorized using fitting side table lamps. The play of light in neglected areas like corners helps the room look bigger and well-defined by illuminating architectural details and avoiding secondary shadows. An underlying principle in conscious designing is low energy consumption. Every light fixture should have an intent and should work in harmony with each other".
Lights play a huge role in opening up your space and making it look bigger. Natural and artificial light can help you create the illusion of a bigger and more open room.
If a room doesn't have an ample amount of light, it can look very crammed and congested. This is why planning your light fixtures based on the size of your room is very important. If you have ample amount of natural lighting in your room, you can use sheer curtains to let the light filter in. If you have to use artificial lighting, floor lamps and hanging lights help in brightening up the room.
Aryaman Jaiin, Director, Innovative Lighting Designs Ltd says "Lighting in interiors is like spice of the project. Without the correct spice, food can taste completely bland. So, the right type of lighting for home interiors is extremely integral for any interior design. Lighting not only creates depth, highlights the cozy spots, and draws attention to your most impressive areas, but also helps telling the story of an interior space. It's all about the balance of light and shade in an interior space. The elements that come together when the right lighting is achieved transform a room into a seamless combination of functionality and style. The play of lights in the home is not restricted to artificial lighting, both natural and artificial light help with the illusion of a space".
"One can use glass walls, windows, and skylights to bring sunlight into your home. The shadows from natural light make the space dynamic and ever-changing across all seasons. Then there's uplighting, which adds an extra layer of vertical illumination to your lighting scheme and creates an interesting interplay of lights and shadow for a dramatic touch. Accent lights underscore key features in your home, like paintings and sculptures. Ideally, accent lights should be thrice as bright as the other lighting in the room. Additionally, linear lighting outlines architectural elements like walls and ceilings to create focal points" he adds.
Management of colour
It is very important that the colour of your walls and the lighting in your homework harmoniously. If you have darker walls that make your room, feel cramped, directional lighting can help soften the wall colours. Since light plays a huge role in how colours are truly visible, the colour of your walls also depends if the lighting in your home is warm or cool. Hence, while planning the colour of your home it is important to keep the lighting plan in mind as well.
Also read:
https://www.constructionworld.in/latest-construction-news/real-estate-news/interiors/how-to-use-mirrors-to-maximise-spatial-experience-/30822
https://www.constructionworld.in/latest-construction-news/real-estate-news/interiors/transforming-homes-with-accent-walls/31446