Soho Home Opens Its Doors in New York City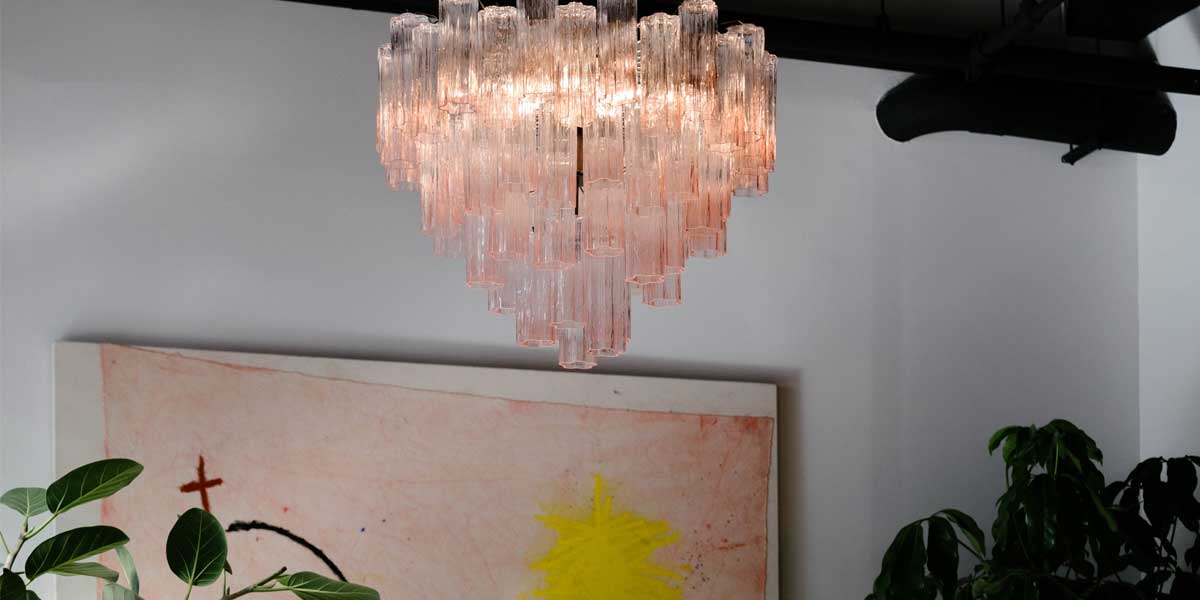 Soho Home Opens Its Doors in New York City
24 Nov 2021 CW Team
Soho House Global President Andrew Carnie said of the private club's new brick-and-mortar retail store in New York City, "It'll contain, well, everything." It's the private club's first in North America, and a concrete marker of their quick entry into the interior design industry. It's a broad statement, but he's not far off the mark. There's a lot of stuff in the enormous Meatpacking district. Chairs in bespoke Pierre Fray fabrics, velvet green sofas, lamps with linen shades, leather-scented candles, a fruit stand by Alimentari Flaneur, and blossoms by Brooklyn-based florist Future Flowers are among the cool things. The business has a loft-style arrangement, with a dining area, a living room, and even a wallpapered bedroom. It appears to be a shoppable Soho House.
That is precisely the objective. Soho House's trendy-yet-homey furnishings have become nearly as envious as the membership itself since launching its first clubhouse on Greek Street in 1995. Its buzzy consumers began asking their design team to develop personal dwellings almost immediately. (For example, it's reported that the Duke and Duchess of Sussex hired Vicky Charles, the former design director of Soho House, to work on Frogmore Cottage.) Carnie explains, "We've been doing our members' homes for 26 years." "So we wondered, how can we assist more of them in bringing our house back to life?"
The first was the introduction of Soho Home's website, which provided a mix of brand-designed and discovered goods in 2016 (for the UK) and 2019 (for North America). The coronavirus outbreak led people all throughout the world to spend more time at home—and more money adorning it—months later. Global furniture and appliance spending increased from $373 billion to $405 billion between 2019 and 2020, according to a recent research.
As a result of this renewed interest in interior design, Soho House felt it was time to expand. "I felt we could build something really amazing if we brought in a wonderful staff that could work with you more on how to design your house," says Carnie, who formerly worked at Anthropologie. Soho Home expanded its own creative production facility, resulting in the creation of approximately 800 new items. When the world reopened, they developed actual storefronts to showcase them, along with antique discoveries, selected art, and gallery spaces to showcase beautiful products and crafts created by their creative members.
Almost all of the curation is current. "It's lot more forward-thinking," Carnie explains, "like something you'd find in our recently opened properties in Paris, Austin, and Rome." Green-marble tabletops and bouclé items abound. Even the older options are devoid of stuffiness, in keeping with current trends.
Carnie explains, "We wanted to lean more Danish and mid-century modern."
There's also an interior design consulting office in the rear, where you can hire a Soho House expert to give you design advice for one to three rooms. (Anyone can use the service; however, it is free for members.)
Even though the epidemic has subsided, our fascination with interior design isn't going away anytime soon: expenditure on furniture and appliances is expected to reach $481 billion in only five years (up from $405 billion currently, in case you forgot!). And Soho Home is here to help you choose and live with high-end home furnishings.
Also read
https://www.constructionworld.in/latest-construction-news/real-estate-news/interiors/mumbai-s-first-vietnemese-bistro--nho-saigon--opens-in-bkc/30975