These Classic Launches Will Accentuate Your Home Decor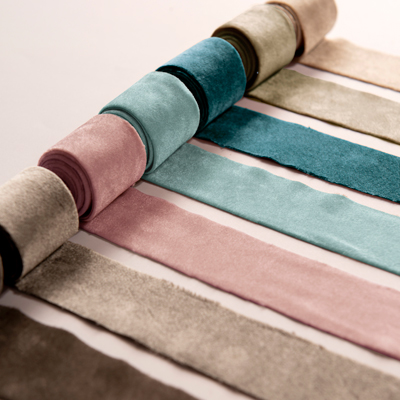 These Classic Launches Will Accentuate Your Home Decor
29 Oct 2021 CW Team
Clarke & Clarke has developed Murano, a range of luxury furnishing textiles in velvet with a smooth and stylish surface. Clarke & Clarke is a name to reckon with worldwide when it comes to high quality furnishing fabrics. They may be found at Maishaa.
Nothing compares to the opulent and opulent sense that velvet textiles elicit. The Murano series brings an exquisite brilliance to your area by combining exceptional materials and a sophisticated colour palette. The textiles are luxuriously smooth to the touch, and the colour palette is rich and inviting.
The 39 jewel-like tones span from sombre pewter and gold flashes to trendy and dramatic shades of emerald and cool pink, providing a wide range of options for creating attractive and elegant interior designs. The 100% polyester textiles are long-lasting and suitable for a variety of uses, including contract upholstery, curtains, blinds, and cushions.
Clarke & Clarke has made it a priority to provide consumers with high-quality textiles and wallpapers at reasonable pricing. Customers have embraced this idea, and Clarke & Clarke currently has offices in over 75 locations throughout the world, all of which are serviced from its Haslingden, Lancashire headquarters.
Festive Dinnerware Collection by Ellementry:
With its perfectly produced items, lifestyle home décor business Ellementry has made an outstanding impact in a short time. Ellementry is a refined style of life that celebrates modest luxury through elegant and sustainable designs. For the holiday season, they've released a handmade tableware line.
With their handcrafted homeware goods, Ellementry wants to make every day lovely. Upper Crust is an attractive blend of the brand's sustainability, fusion of materials, ergonomic design, handmade, food-safe concept, and freshly announced handcrafted festive tableware line. This one-of-a-kind, large but unique tableware set is ideal for a celebratory feast or to elevate everyday eating. It has a visual appeal as well as a lot more than meets the eye.
Floral designs are the inspiration for the Upper Crust tableware series. Floral themes are revered in Indian culture for their deeper symbolic meaning as well as their aesthetic appeal. It elicits feelings of familiarity in people from all walks of life. While the light blue colour conjures up images of tranquilly, the floral designs allow the user to create their own tale.
This tableware collection also includes an etched glass cloche with a wooden platter, an engraved wooden roti box, and a wooden cutlery cum napkin holder, in addition to dinner plates, side plates, service bowls, and tiny bowls in ceramic. This line is designed for a healthy supper and is ergonomically developed. The firm has now released the Aura stainless steel cutlery set in matt finish to go with this beautiful tableware line. This cutlery set complements the collection and will add elegance to your holiday meal.
Mango wood, porcelain, and glass are used to create the Upper Crust tableware series. According to international food safety criteria, it is completely safe to eat. Even the wood has a natural finish and is perfectly safe to eat.
Luxury Carpets by GharGhar: