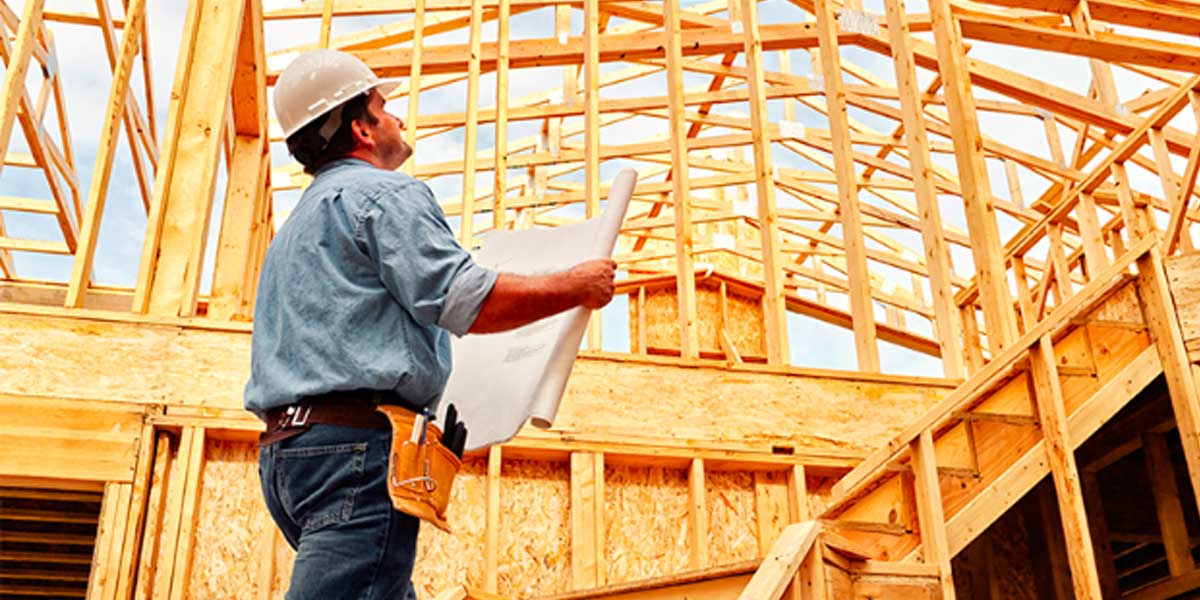 Top Builders in India
01 Jan 2022 CW Team
The real estate sectors are one of the promising sectors of the country that can develop the nation rapidly. It adheres to enhancing the lifestyle by moulding the surrounding into a better venue incorporated with desirable and requisite amenities. In attaining these parameters, builders play a significant role throughout the project. From commencement till the final execution, builders are the ones to design and configure the entire plan of the project.
Here in this article, we list down the top builders in India, known for their best contributions to the industry.
1. Brigade Group
Year of Establishment: 1986
Headquartered: Bengaluru
Top Management: MR Jaishankar (Chairman and Managing Director)
With over three decades of experience in creating pleasant experiences for all stakeholders, the Brigade Group is one of India's top property developers. With initiatives in the residential, commercial, retail, hotel, and education sectors, the business has reshaped the skylines of cities across Southern India, including Bengaluru, Mysuru, Mangaluru, Hyderabad, Chennai, and Kochi. Brigade has completed over 250 buildings totaling over 70 million square feet of developed space across a broad real-estate portfolio since its beginnings. The company guarantees best-in-class design and top-notch amenities that ooze elegance and sophistication. Villas, villaments, penthouses, premium residences, luxury apartments, value homes, urban studios, independent living for seniors, and mixed-use lifestyle enclaves and townships are among the company's residential ventures. Brigade is one of the few developers with a track record of creating high-end commercial projects. The group's commercial premises are home to prominent international clients and are licenced owners of the World Trade Center in Southern India.
2. Embassy Group
Year of Establishment: 1996
Headquartered: Bengaluru
Top Management: Jitu Virwani (Chairman and Managing Director)
The Embassy Group has created approximately 62 million square feet of commercial, residential, industrial, and warehouse space, as well as hotel, education, and retail areas, and owns over 1,000 acres of land across the country. Embassy Group is known for creating office space and developing integrated office parks. It has delivered over 43 million square feet of commercial properties and 30 million square feet of ongoing and proposed residential developments; exclusively partnered with WeWork and launched the brand in India. The group also owns state-of-the-art riding academy Embassy International Riding School; and established the only school in Southern India offering three International Baccalaureate (IB) programmes across a 33-acre campus, Stonehill International School.
3. Godrej Properties
Year of Establishment: 1990
Headquartered: Mumbai
Top Management: Mohit Malhotra (Managing Director and CEO)
Godrej Properties is a real-estate development company that follows the Godrej Group's concept of innovation, sustainability, and quality. Each of its projects combines a 124-year tradition of quality and trust with a dedication to cutting-edge design, technology, and sustainability. The firm has always believed that the essence of quality is teamwork. To that purpose, it has collaborated with the top designers, architects, and contractors from India and throughout the world to create innovative and environmentally friendly venues. Godrej Properties seeks to construct developments that will last into the future while anticipating the demands of each and every resident by bringing together the top talent in the global real-estate business. Godrej Properties has garnered over 300 accolades and recognitions in recent years, including the Global Real Estate Sustainability Benchmark (GRESB) 2020 ranking of #1 globally among listed residential developers. In the last five years, it has completed over 22 million square feet of real estate, has 53 active projects totaling 119.6 million square feet, and 32 planned projects totaling 67.1 million square feet.
4. Mahindra Lifespace Developers
Year of Establishment: 1994
Headquartered: Bengaluru
Top Management: Arvind Subramanian (Managing Director and CEO)
Mahindra Lifespace Developers is the real estate and infrastructure development arm of the $19.4 billion Mahindra Group, and an early proponent of India's sustainable urbanisation. Through its residential complexes under the Mahindra Lifespaces and Mahindra Happinest brands, as well as its integrated cities and industrial clusters under the Mahindra World City and Origins by Mahindra World City brands, the firm is dedicated to altering India's urban landscape. The company's development footprint includes 25.7 million square feet of completed, ongoing, and upcoming residential projects in seven Indian cities, as well as more than 5,000 acres of ongoing and upcoming projects under development or management at its integrated developments and industrial clusters in four different locations. Mahindra Lifespaces, a pioneer in the green housing movement, was one of the first real estate businesses in India to sign on to the global Science Based Targets initiative (SBTi). The firm's developments are distinguished by intelligent design and a friendly atmosphere that improve the overall quality of life for both residents and businesses.
5. Mindspace Business Parks REIT
Year of Establishment: 2020
Headquartered: Mumbai
Top Management: Vinod Rohira (CEO)
In August 2020, the Mindspace Business Parks REIT, sponsored by the K Raheja Corp group, was listed on the Indian bourses. The REIT holds high-quality office portfolios in Mumbai, Pune, Hyderabad, and Chennai, which are all important office markets. It is one of India's largest Grade-A office portfolios, with a total leasable area of 30.2 million sq ft with exceptional infrastructure and amenities. Five integrated business parks and five high-quality independent office assets make up the portfolio. With over 160 tenants as of March 31, 2021, it offers a diverse and high-quality tenant base. The majority of the buildings in the portfolio are IGBC/LEED Gold or Platinum certified green buildings. It is the first Indian real estate company to participate in the EV100 and RE100 projects. Every square foot of the business's portfolio, according to the company, is meant to promote creativity, productivity, cooperation, and wellness. It is designed in a futuristic manner. Sustainability is at the heart of the company, and it extends to its business parks. With its numerous activities, the company wants to continuously contribute positively to sustainability.
6. Prestige Estates Project
Year of Establishment: 1986
Headquartered: Bengaluru
Top Management: Irfan Razack (Chairman and Managing Director)
The Prestige Group is a well-known and well-diversified real-estate conglomerate in India. It is a publicly traded firm with a financial rating of A+ and A1+ from ICRA, and employs over 10,000 people. In addition, Prestige is India's sole CRISIL DA1-rated developer. It has developed 284.82 million square feet of world-class real estate in the areas of residential, commercial, retail, leisure, and hospitality. Apart from Bengaluru, Prestige's operations are spread across India's main cities, including Chennai, Hyderabad, Kochi, Mangaluru, Mumbai, Mysuru, New Delhi, Goa, and Chennai. The company is currently working on 47 projects totaling 58.58 million square feet, with another 63.99 million square feet in the pipeline. Property management and interior design are also part of the group's offerings. Prestige has earned numerous international and national honours throughout the years, demonstrating its world-class excellence.