Bids for leasing 2 land parcels in Chennai: RLDA VC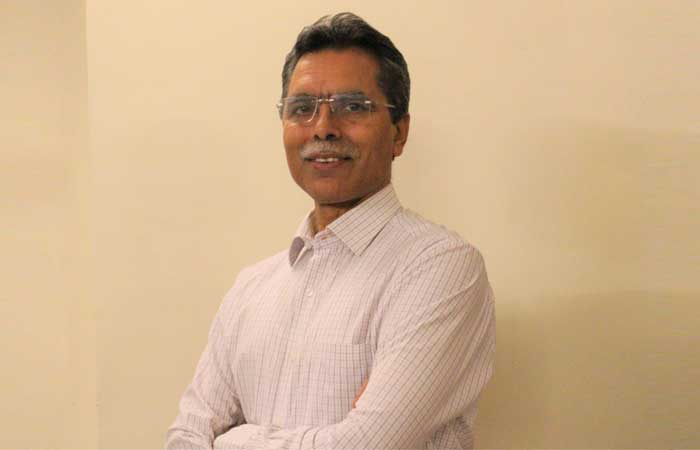 Bids for leasing 2 land parcels in Chennai: RLDA VC
Sep 04 2020,12:09 PM CW Team
As the real estate limps back to normalcy after the nationwide COVID-19 lockdown, southern markets such as Chennai and Bengaluru are expected to lead the road to recovery. Over the years, Chennai has carved an identity of a stable market with strong fundamentals. In 2019, it witnessed a 6 per cent rise in YoY residential sales, as indicated by a Knight Frank report. Affordable housing and read-to-move-in homes were among the dominant trends in the last year.
The ongoing COVID-19 crisis has led to a dip in sales across real estate markets. However, the initiatives undertaken by the Indian Government such as the Rs 170,000 crores package for the benefit of the marginalised and deferment in interest payment on loans for three months, will spur recovery. The Chennai market is expected to make a comeback amidst an expansion of industry and a rise in commercial activity. The presence of large industrial giants like Indian Oil, Chennai Petroleum Corporation as well as the IT/ITeS segment will give a fillip to residential demand and propel the real estate market onto a higher trajectory.
 "As the real estate sector is gearing back to work the post-nationwide COVID-19 lockdown, the industry is trying to adapt to a new normalcy. The Chennai residential and commercial market saw a momentary dip due to the COVID-19 crisis. However, it is now witnessing a rising demand for affordable housing as well as commercial vanilla retail or mall configuration. The limited number of new launches has helped the sector to maintain the supply-demand balance. The development of industrial estate by State Industries Promotion Corporation of Tamil Nadu (SIPCOT) is likely to bring more demand for real estate in peripheral areas. Improving connectivity via Chennai Metro, Chennai-Bengaluru infrastructure corridor, and peripheral road are particularly driving the residential and commercial markets in Chennai and the peripheral regions," says Ved Parkash Dudeja, Vice Chairman, Rail Land Development Authority.  
A slew of infrastructural developments such as the industrial estate by SIPCOT, construction of Outer Ring Road stretch from Nemilichery to Minjur, Chennai-Bengaluru infrastructural corridor and the metro rail project will improve connectivity and hereby the real estate prospects. As indicated by a NoBroker survey, about 64 per cent of tenants including those in Chennai, are considering purchasing a home this year. This will push the demand for ready-to-move-in homes in Chennai as they don't attract GST. The affordable housing market is also expected to benefit due to the slashing of GST rates. Though the unsold inventory is a challenge, developers are now looking at innovative ways to offload their stock such as a partnership with co-living players and much more.
"We at RLDA have presently called bids for leasing out two land parcels in Chennai. One is Victoria Cresent near Ethiraj College having an area of 4,297 sq m and another 2.09-acre land parcel in Pulianthope, Chennai, both for residential development. Two more land parcels in the Ayanavaram area on Konnur High Road, of 2.5 acre each, will be put to bid shortly for commercial development. The sites are strategically located and are well connected to nearby residential and other amenities. The sites are ideally positioned to give a fillip to the re-emerging real estate scenario in Chennai," he added.
Dudeja was also the Chief Guest at the 15th Construction World Architect & Builder (CWAB) Awards – the Oscars of the building and design industry – held recently.  Here, he spoke about the opportunities that the industry can grasp which are currently being provided by RLDA through their development works.
Managed accommodation spaces or co-living spaces are also likely to gain traction owing to renewed focus towards health, hygiene and wellness measures. Additionally, end-to-end services such as accommodation, safety, security, recreational facilities and a sense of community through shared living experiences, will retain them as an attractive option for millennials.
As far as commercial real estate is concerned, it has been the preferred asset class for investors owing to a higher return on investment. A commercial property gives the average rental yield of 6-10 per cent, as opposed to a rental yield 1.5-3.5 per cent from a residential property.  A Colliers International report predicts continuity in private equity investment in Indian real estate over the long term, with a robust growth as compared to other major economies despite the COVID-19 outbreak. Pockets such as Adyar, Sholinganallur, Injambakkam in South Chennai have transformed into IT hubs housing a considerable population of millennials. The presence of Business Process Outsourcing (BPO) and IT/ITeS segments are expected to propel the demand for office spaces. Co-working is also expected to thrive due to a good return potential and the demand for flexible working models.
The COVID-19 crisis will also accelerate the deployment of emerging technologies in an endeavour to offer curated experiences to customers.
In an exclusive video interview with CW, Dudeja also informed us that RLDA is developing 62 stations leveraging the strengths of the private and public sectors.
About the Author:
Ved Parkash Dudeja is Vice Chairman, Rail Land Development Authority.