Bridgestone introduces Potenza sports tyre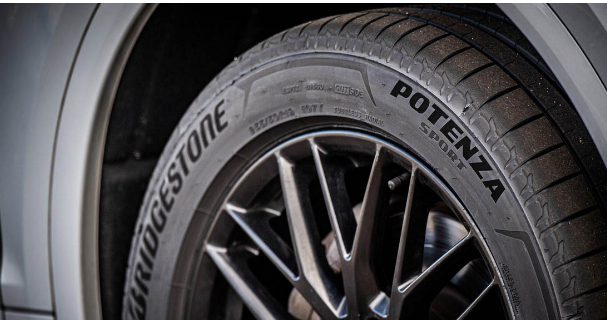 Bridgestone introduces Potenza sports tyre
Bridgestone launches Potenza Sport, a sports tyre across the Middle East and Africa region.
The Potenza Sport has included new technology in its tread pattern, compound and construction. The tyre's tread design applies several new technologies to improve braking and abrasion resistance, the company said.
The tyre's development began with a market research project that involved over 3,800 drivers from across the globe. Each driver was asked what they expect from a high performance tyre and to share their daily driving challenges. They revealed the control and confidence they expect to receive from a high-performance tyre.
To help with the design and development of the Potenza Sport, Bridgestone used virtual tyre development technology. The technology creates a digital twin of the tyre in the development phase, which saves around 200 tyres from being produced in every single project it's applied to and can cut product development time by up to 50%.
This tyre has already been chosen by car brands like Maserati for its MC20 supercar, Lamborghini for the Huracán STO and BMW for the 8 series. The new Potenza Sport is the company's next generation, flagship sports tyre and aims to go further for longer, providing higher mileage than its predecessor, the Potenza S001.
Bridgestone is a subsidiary of Bridgestone Corporation, providing sustainable mobility and advanced solutions.
Written from a company news release.
Opinion Poll
Question : As we enter FY 2021-22, a report estimates a 11% GDP growth. What is the most critical investment the construction and infrastructure sector needs to make this year?