Vedanta Jharsuguda wins Odisha's Best Exporter award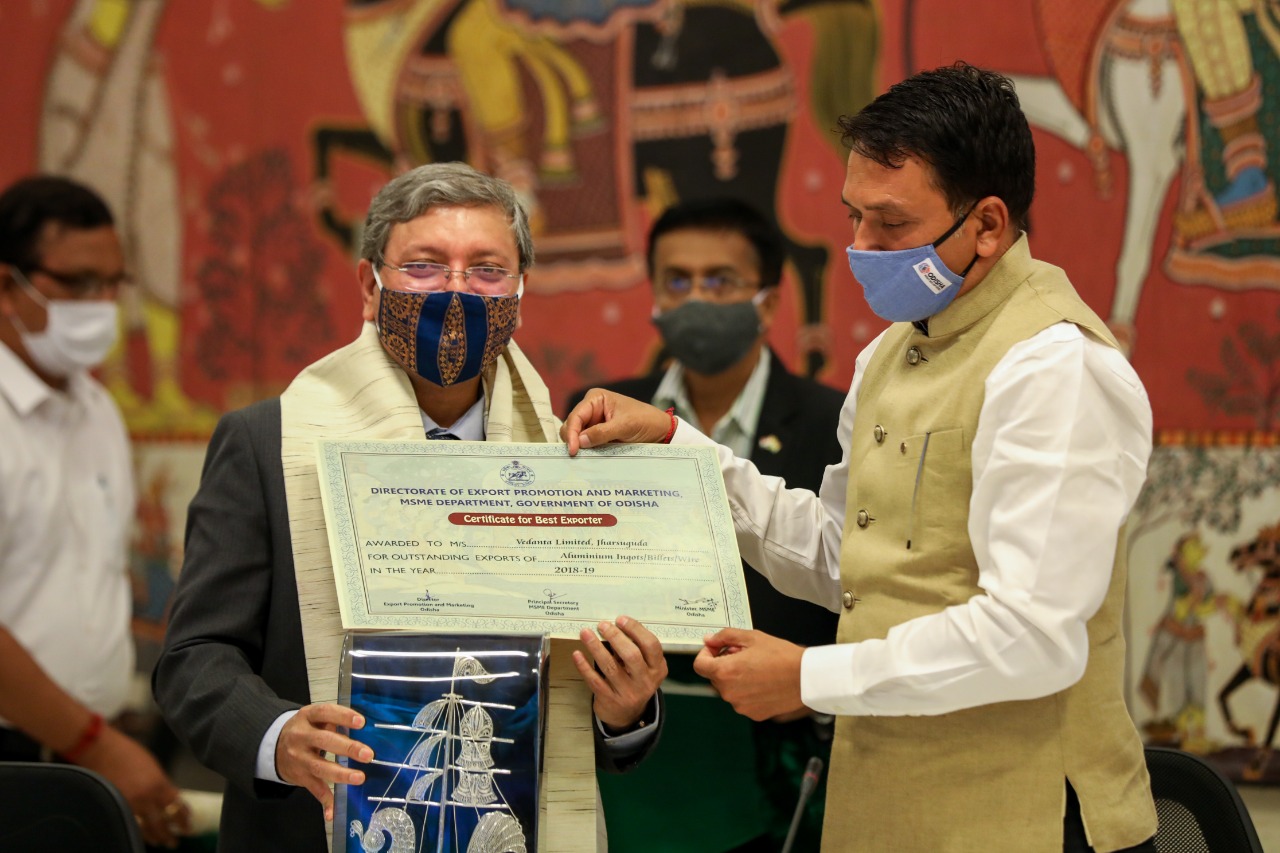 Vedanta Jharsuguda wins Odisha's Best Exporter award
Vedanta Jharsuguda, India's largest producer of aluminium and value-added products, recently won the 'Best Exporter' Award for the years 2017-18 and 2018-19 at the Odisha State Export Award.
Organised by the Directorate of Export Promotion & Marketing (DEPM), Odisha, the awards were presented to the company in a virtual ceremony chaired by the Chief Minister of Odisha, Naveen Patnaik. GG Pal, Chief Operating Officer, Metal, received the awards on behalf of the company.
Vedanta's aluminium smelters at Jharsuguda produce an array of products such as ingots, billets, wire rods, primary foundry alloy (PFA), slab, and others, for domestic and global markets. These products cater to critical industries like aerospace, automotive, construction, electrification, transportation and others. The company has a strong overseas clientele and is a leading exporter of aluminium and value-added aluminium products from the country.
Vedanta is the country's largest producer of the green metal, aluminium, operating a 1.6 MTPA aluminium smelter and 3615 MW thermal power generation facility in Jharsuguda, Odisha. The only Indian smelter in the global "1 million tonne" production and export club, Vedanta Jharsuguda is a leader in value-added aluminium products that find critical applications across core industries.
Written from a company news release.
Opinion Poll
Question : How will the Union Budget 2021-22 impact EPC projects?