NHAI creates record, constructs 25.54 km in 18 hours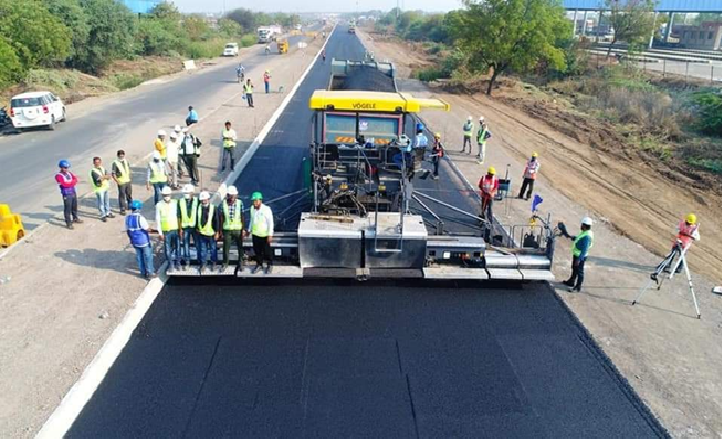 NHAI creates record, constructs 25.54 km in 18 hours
01 Mar 2021 Editorial Team
The National Highways Authority of India (NHAI) completed the construction of a single lane of 25.54 km of the Vijayapura-Solapur four lane (NH-52) stretch in a record time of 18 hours. The record has been registered in the 'Limca Book of Records'.
The road is a part of the traffic corridor between Bengaluru-Chitradurga-Vijayapura-Solapur-Aurangabad-Dhule-Indore-Gwalior. The four lane bypass road is being constructed between Solapur in Maharashtra and Vijayapura in Karnataka. The route also has six flyovers.
The Centre had approved the four laning of the Solapur-Vijayapura section of the new National Highway-52 at an estimated cost of Rs 1,889 crore in 2017.
---
4th Indian Cement Review Conference 2021
17-18 March 
---
NHAI took the asphalt work in five different stretches between Vijayapur-Solapur national highways last week. Among the five stretches, three are in Karnataka—Dhulked, Horatti Tanda, and Tidagundi, and the remaining two are in Maharashtra.
As we have reported earlier, a new world record was created for laying the most ever road pavement on a four lane concrete road at one project site within a day, for the Delhi-Vadodara-Mumbai four lane highway. It was achieved by contractor Patel Infrastructure Ltd.
The Ministry of Road Transport and National Highways (MoRTH), earlier this month, had said that the construction of roads touched a record 30 km per day.
The NHAI is working on several other such projects and has also tied up with 200 technical institutes and is encouraging them for voluntary adoption of highway stretches for research. So far, 18 IITs, 27 NITs and 207 other reputed engineering colleges have agreed to this proposal and have signed the memorandum of understanding (MoU).
---
Also read: Record 534 km road construction in one week: Govt
Also read: NHAI aims to construct 23 new highways by 2025