Haryana Govt approves Rs 1,500 cr ring road connecting five NHs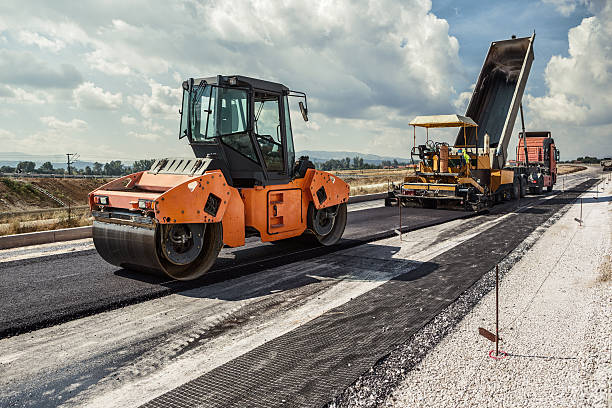 Haryana Govt approves Rs 1,500 cr ring road connecting five NHs
Jun 04 2021,05:06 PM CW Team
On Tuesday, the Haryana Government approved a Rs 1,500 ring road project connecting five national highways (NHs) in Ambala.
According to the plan, the ring road will start near Saddopur village on the Ambala-Chandigarh highway (NH-1542) and connect with the Ambala-Roorkee highway (NH-344) at Handesra village.
This 39 km road will be constructed, which will work as a bypass road to ease the traffic congestion in the city.
The ring road from NH 344 will connect the Ambala-Saha highway (NH 444A) at Khudda Kalan. Further, NH 444A will be connected with the Delhi-Amritsar highway or GT road (NH 44) at Mohra village. NH 44 will finally connect with the Ambala-Hisar highway (NH 65) at Balana village.
Earlier, the project was approved by the Ministry of Road Transport and Highways (MoRTH) and now the government has decided to bear 50% of the project cost, reads the home minister, Anil Vij's office.
According to an official notification, NHAI will reimburse the value of the land acquisition and shifting of utilities shared by the government and when the value is recovered by NHAI by way of toll collection.
The officials, who are familiar with the project details, said that on average more than 30,000 heavy vehicles pass through Ambala every day, and the ring road will ease the traffic jams.
The vehicles coming from Hisar, Amritsar, Chandigarh, bound for Uttar Pradesh, Delhi, Jharkhand, and Himachal Pradesh, will have the option to bypass Ambala. Similarly, vehicles from Delhi or Yamunanagar, bound for Punjab or Chandigarh, are not required to enter the urban areas of the city.
---
Also read: PMRDA to acquire land for Pune ring-road project
Also read: Hyderabad Regional Ring Road: NHAI extends bidding date till June 2
Opinion Poll
Question : How can India stem inflationary trends likely from the currently all-time-high steel prices?