Marcopolo SA exits from JV with Tata Motors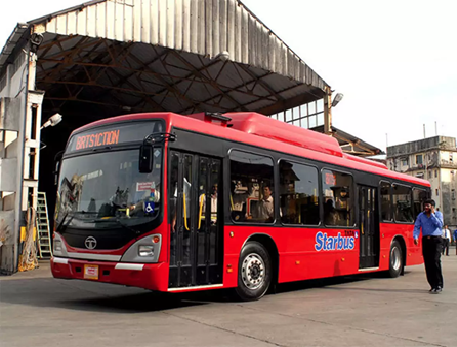 Marcopolo SA exits from JV with Tata Motors
The Tata Marcopolo Motors Limited Joint Venture formed in 2006 between Marcopolo SA, one of the biggest bus and coach manufacturers worldwide and Tata Motors, has introduced various innovative concepts and designs since its incorporation. The JV has helped to redefine the premium bud body segment in India. Moreover, the JV has manufacturing facilities located in Dharwad as well as Lucknow that it uses to build bus bodies on chassis. It is usually supplied by the company and marketed under various names such as the "Starbus" as well as " Starbus Ultra" bus brands.
The venture has been successful in India, more so after it refreshed its business strategy. Marcopolo S.A has decided to exit from the existing joint venture. It has offered to sell its shareholding in the JV of 49% to the company.
The two entities have entered in a share purchase agreement wherein the company will be purchasing 49% of the shareholding in TMML for cash worth Rs 99.96 crore. After this, TMML will be a wholly-owned subsidiary of the company.
Also read: Tata Motors delivers 26 e-buses to Mumbai
Opinion Poll
Question : As we enter FY 2021-22, a report estimates a 11% GDP growth. What is the most critical investment the construction and infrastructure sector needs to make this year?