NHAI to award Rs 72k cr highways projects by March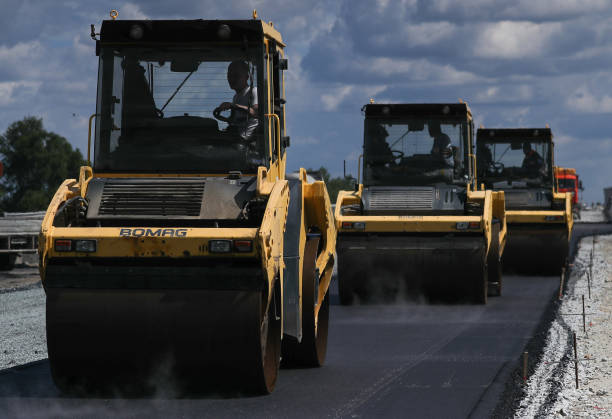 NHAI to award Rs 72k cr highways projects by March
Feb 22 2021,01:02 PM CW Staff
The Ministry of Roads Transport and Highways (MoRTH) has lined up bids for national highways spanning around 2,600 km and worth Rs 72,000 crore to be awarded by the end of this quarter.
A ministry official told a prominent media house that bids for over 77 projects at a total capital cost of Rs 71,891 crore are in the various tendering stages. While some of the bids have already been opened, the National Highways Authority of India (NHAI) will open the remaining bids soon and will award all the projects thereafter.
The bulk of the projects will be taken up on the hybrid annuity model (HAM), while others will be taken up on an engineering procurement and construction (EPC) contract basis. 
Two projects will be taken on build operate and transfer BOT (Toll) model, a public-private partnership (PPP) model that has been inactive for around a decade.
As per data from Yes Securities, 55% of the highway projects in the tendering pipeline will be awarded on Hybrid annuity model (HAM) basis, and 35% will be awarded on engineering procurement and construction (EPC) mode. The BoT toll projects are six laning of the national corridor on the NH-19 from Palsit to Dankuni in West Bengal, spanning 64 km at a capital cost of Rs 2,193 crore, and six laning of Panagarh to Palsit costing Rs 2,021 km and connecting 67.8 km.
EPC, HAM, BOT (Toll). EPC and HAM are the construction models in which the government bears the traffic risk and capital cost. In the BoT (Toll), the private sector participants arrange funding for the project, build and operate the project, and transfer the asset to the government after the end of the concession period.
According to data from the National Highways Authority of India (NHAI), a total of 1,330 km of highway projects were awarded in the first half of FY21.
Image: Highway works for 2,100+ projects, worth Rs 1.63 lakh crore, have been sanctioned in the last six years
---
Also read: NHAI looks to monetise 7,500 km roads
Also read: Highway works worth Rs 1.63 lakh cr sanctioned in six years
Opinion Poll
Question : How can India stem inflationary trends likely from the currently all-time-high steel prices?