NHAI looks to monetise 7,500 km roads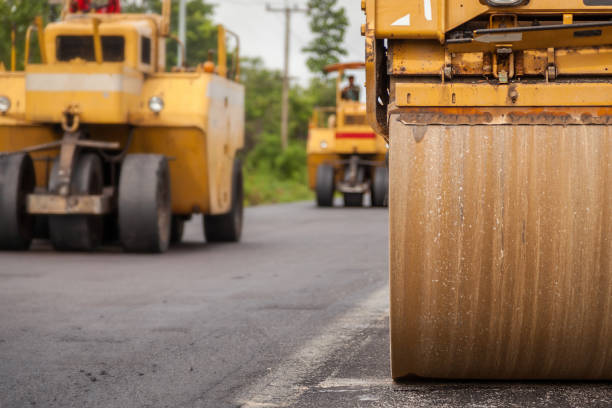 NHAI looks to monetise 7,500 km roads
Feb 17 2021,03:02 PM Editorial Team
The National Highways Authority of India (NHAI) is planning to monetise around 7,500 km of road projects estimated to be worth Rs 3 lakh crore.
The projects, which are mostly greenfield expressways and access-controlled highways, will be completed by 2024-25, and are likely to be monetised through different models. Two greenfield expressways are said to be ready by 2022.
NHAI plans to raise Rs 20,000- Rs 25,000 crore through the special purpose vehicle (SPV) model, and Rs 10,000 crore through the toll-operate-transfer (TOT) model in 2021-22, a NHAI official told the media. A second infrastructure investment trust (InviT) for NHAI worth Rs 6,000 crore (approximately) is also in the pipeline for the next financial year (FY).
Another official said the NHAI is ready with a pipeline of projects to be monetised in FY22, depending largely on market response to certain models.
The Union Budget has promised the establishment of a "professionally managed" development finance institution (DFI). The DFI has been proposed to be capitalised with Rs 20,000 crore and is expected to have a lending portfolio of at least Rs 5 lakh crore within three years, the minister had said. Recently, the government has also announced that the DFI would be fully government-owned.
---
Make in Steel 2021
24 February
4th Indian Cement Review Conference 2021
17-18 March
---
The DFI would be essential for financing greenfield infrastructure projects and efficient implementation of the national infrastructure pipeline (NIP), and the immediate launch of the national monetisation pipeline. The government has allocated Rs 20,000 crore in the budget to capitalise on the DFI. The national monetisation pipeline and asset monetisation dashboard will provide enabling mechanisms for asset monetisation.
The authority has been keen on the special purpose vehicle (SPV) as a model for monetisation. The SPV will raise debt on its balance sheet, while NHAI will retain the operational control during construction, operation and maintenance periods. NHAI and SPV shall collect the toll on the projects housed in SPV shall get the annuity payments without any construction and tolling risks.
Last year, NHAI had formed an SPV for financing the Delhi-Mumbai Expressway.
Image: This decision marks another effort to raise money from road tolls. Under PPP, this model has borne mixed results in the past.
---
Also read: Understanding the asset monetisation push
Also read: Road projects worth Rs 25 lakh crore to be developed
Opinion Poll
Question : How can India stem inflationary trends likely from the currently all-time-high steel prices?