NHAI to develop 600 wayside amenities on PPP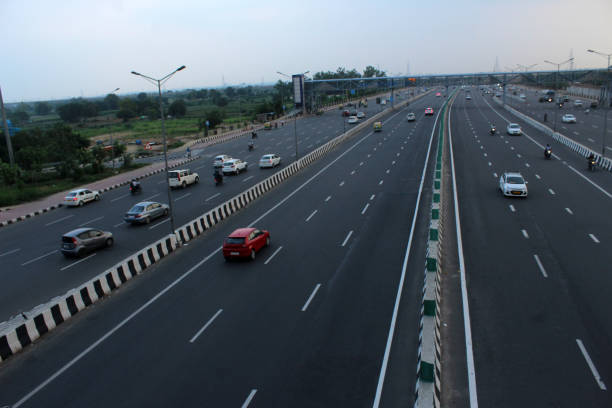 NHAI to develop 600 wayside amenities on PPP
The National Highways Authority of India (NHAI) is planning to develop a grid of wayside amenities along national highways and expressways at 600 locations in the next five years on a public-private partnership (PPP) basis.
Last month, the Ministry of Road Transport and Highways (MoRTH) came out with a new policy on the development of wayside amenities on the national highways and expressways on the land belonging to NHAI or a private party on the alignment of a project.
The new policy mandates a grant of NHAI land to a private party for the development of the wayside amenities on lease of up to 30 years.
The land for the development of the wayside amenities on the national highways will be awarded on a competitive basis to the company quoting the highest annual revenue share amount.
The bid may be accepted if the total annual realisation to the authority—annual rental and estimated revenue share is at least 5% of the land cost. The authority will not charge any fee from a private party owning land for permitting to construct wayside amenities.
According to NHAI's plan, a total of about 3,000 hectares of land alongside both greenfield and existing alignments will be developed, offering amenities such as retail, food court, restaurants, medical services, public conveniences, banquets, and recreational facilities for highway users. The sites will also have a dedicated retail area for local arts and crafts. For truck drivers, provisions will be made for dormitories for rest during travel. The wayside amenities will also have helipads for emergency situations.
Sources told the media that 376 wayside amenities would come up alongside the national highways and expressways. In northern India, wayside amenities will be developed at 67 locations, while 40 will be developed in eastern India. Western India will get 29 wayside amenities with international standards, while the southern part of the country will see the development of 45 such amenities.
The 1,250 km eight-lane Delhi-Mumbai greenfield Expressway, being developed at a cost of Rs 90,000 crore, will witness the development of 94 amenities along its alignment.
---
Also read: Delhi-Mumbai expressway SPV gets AAA rating
Also read: Roads webinar reiterates speed, quality of construction
Opinion Poll
Question : As we enter FY 2021-22, a report estimates a 11% GDP growth. What is the most critical investment the construction and infrastructure sector needs to make this year?