World's tallest railway bridge by Indian Railways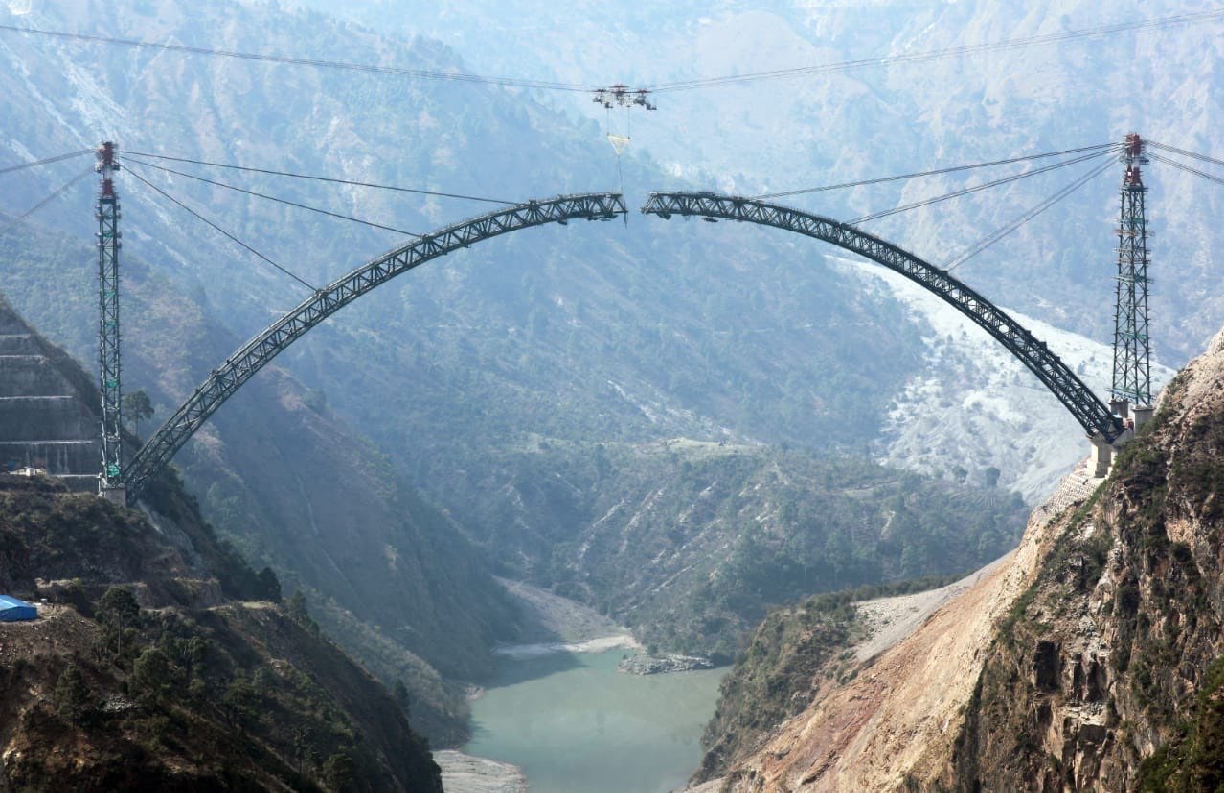 World's tallest railway bridge by Indian Railways
Indian Railways is constructing the world's tallest railway bridge over the Chenab river in Kauri area of Jammu and Kashmir (J&K).
The Chenab Bridge is a steel and concrete arch bridge under construction between Bakkal and Kauri in the Reasi district of J&K.
The Konkan Railway Corporation Limited (KRCL) is building the bridge over a 111 km stretch under the Udhampur-Srinagar-Baramulla Rail Link (USBRL) project. It will connect the valley with the rest of the country through railways.
According to railway officials, the Chenab bridge is being constructed 359 m above Chenab's river bed and is 35 m taller than the Eiffel Tower.
The length of the bridge will be 1,315 m with 17 spans, of which the span of the main arch across the Chenab river will be 467 m. The viaduct portion comprises a straight and curved portion. The curvilinear portion is located on a 2.74 degree sharp curve.
Technical specifications of the bridge:
Bridge length: 1,315 m (4,314 ft), including the 650 m (2,130 ft) long viaduct on the northern side
Deck height (height above river bed): 359 m (1,178 ft), (height above river surface): 322 m (1,056 ft)
Arch span: 467 m (1,532 ft)
Arch length: 480 m (1,570 ft)
Image: The bridge was modelled on Tekla structures, construction modelling software by Trimble.
---
Also read: Hydro project on the Chenab approved
Also read: Bridge information modelling for construction efficiency
Opinion Poll
Question : As we enter FY 2021-22, a report estimates a 11% GDP growth. What is the most critical investment the construction and infrastructure sector needs to make this year?