Bengaluru-Mysuru expressway, Kengeri metro, a boost for real estate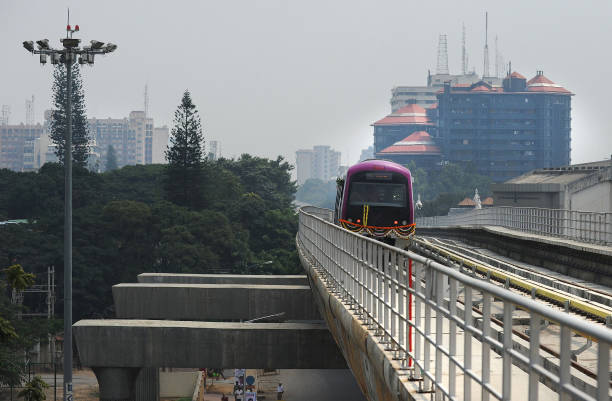 Bengaluru-Mysuru expressway, Kengeri metro, a boost for real estate
31 Aug 2021 CW Team
The 10 lane Bengaluru-Mysuru expressway's purple line may boost the real estate sector, especially Mysuru Road projects.
On Monday, the Mysuru Road-Kengeri metro project commenced and the expressway project is likely to be completed by October 2022.
Mani Rangarajan, Group chief operating officer (COO), Housing.com, Makaan.com, and PropTiger.com, told the media that the metro along the Mysuru Road would help in better connectivity of Kengeri and adjoining places like Kumbalgodu and Bidadi, along with commercial areas.
He also said that the areas near the metro corridors come under transit-oriented development (TOD) policy, which promotes high-density and mixed-use residential areas that further improves permissible Floor Area Ratio. The metro corridor and TOD will benefit the localities along the Mysuru-Road-Kengeri area.
The first phase of the completion is likely to increase 30% residential absorption in off-centre and western regions. Besides premium and luxury segments, there would be micro-units, professional housing, rental housing, and services apartments, Rangarajan said.
Mathan said that rent prices increased by 11% year-on-year (YOY), while rents for villas and bungalows increased by 195% YOY. In terms of sales, localities saw a 37% increase in the cost of apartments.
Several real estate sectors are taking advantage of the metro corridor project, but some have tied up with the Bangalore Metro Rail Corporation Limited (BMRCL). Embassy Group is funding the Bettahalasur and Kadubeesanahalli stations. Prestige Group is funding the Kodibisanahalli station. Other companies that tied up with BMRCL are Intel Technology, Infosys Foundation, and Biocon.
According to an official, Biocon and Infosys are Corporate Social Responsibility (CSR) trusts. The other firms have signed a Memorandum of Understanding (MoU) to contribute. Embassy Group and Prestige have been provided free lands, each at one location.
On speaking of the real estate firm benefiting from the metro, he said that by the new projects, they could contribute to metro projects. The Karnataka Town and Country Planning Act and Rules have made their way towards the project.
Metros passing through those areas means less traffic, safe, and faster mode of transportation for employees, besides being a part of the infrastructure projects. BMRCL allows advertisement rights and retail space in stations for 30 years. It will provide direct access from stations to private properties through ramps and sideways. The firms will have to manage the stations according to the terms of the agency.
---
Also read: Mumbai Metro Line 5 to cross over Kasheli creek in Bhiwandi