Top 10 Defence Companies in India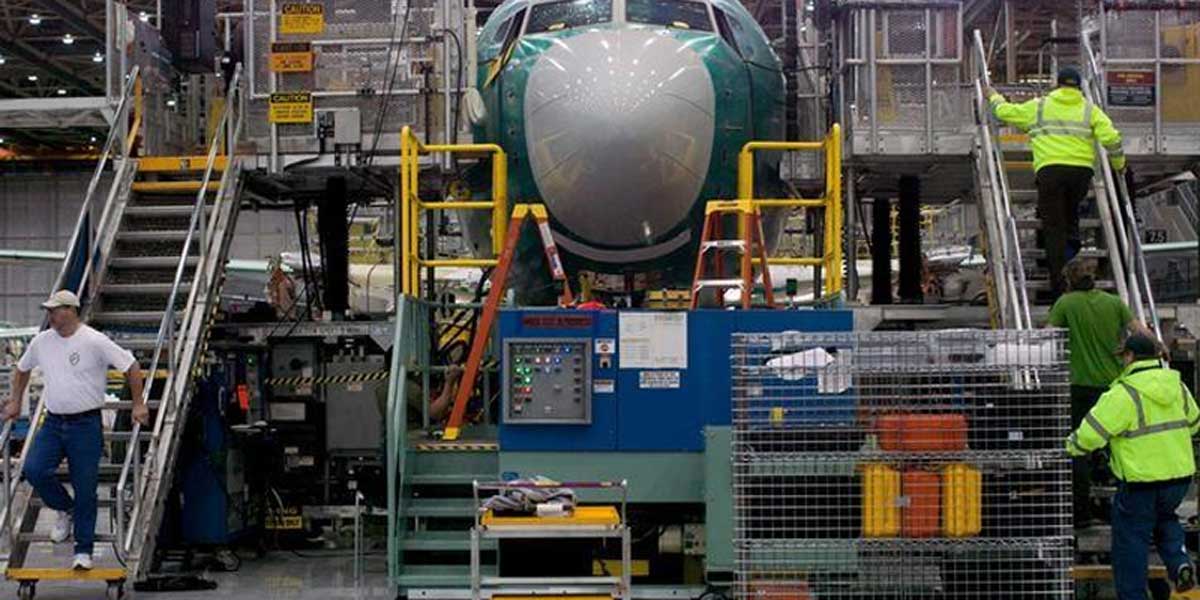 Top 10 Defence Companies in India
13 Jan 2022 CW Team
The defence sector is the backbone of any nation. It is the shield of the country, encountering and battling against its potential threat and enmity. The companies involved in the defence activities' sole purpose is to enhance the sector with cutting-edge technologies, provide power to the prime strength of the land. India spends 3.7 % of worldwide military expenditure, making it the world's third-largest army investor. The government is proposing the defence sector as one of the priority components for economic growth and development due to rising necessity. Until 2025, the government intends to have revenue of $25 billion, comprising $5 billion in Aerospace and Defence goods and services exported.
There are several companies in India contributing to the nation's security sector. Construction World brings a list of top 10 defence companies in India.
1. BAE System India
Innovative security technologies from BAE Systems guards individuals, national security, plus essential data and infrastructure. The company is looking for novel techniques to give its consumers a strategic advantage in the air, sea, land, and cyber sectors. It comprises 89,600 skilled workers in over 40 countries and collaborates extensively with indigenous partners to promote economic growth by sharing expertise, abilities, and technologies.
2. Boeing India
Established in 2003, Boeing India has its headquarters in New Delhi. Field service facilities in Mumbai, Hindan, Rajali, and New Delhi, as well as a burgeoning Boeing India Engineering & Technology Center (BIETC) in Bengaluru and Chennai, make up Boeing's India activities. Boeing is devoted to raising the standard of livelihood in the regions where it serves as a globally conscious corporate champion. It has a wide range of products like commercial airplanes such as 737 Max, 747-8, and services in defence space and security include Unmanned Airborne System, P-8I, etc.
3. Bharat Dynamics
Established in 1970, Bharat Dynamics headquarters in Hyderabad is a public sector operating under the Ministry of Defence, Government of India. It has a production facility for guided missile systems and supporting equipment for the Indian Armed Forces. It has evolved from a missile producer to a Weapon System Integrator, offering the Indian Armed Forces as a complete solution supplier. Bharat Dynamics operates four production plants, three in Telangana (Hyderabad, Bhanur, and Ibrahimpatnam) and one in Andhra Pradesh (Visakhapatnam). BDL is establishing a facility in Amravati, Maharashtra, reinforcing its growth plan to meet the expanding needs of the Armed Forces.
4. BrahMos Aerospace Pvt Ltd
BrahMos Aerospace is a joint venture between the Indian Defence Research and Development Organization (DRDO) and the Russian NPO Mashinostroyenia. The company was established in 1998 and has its headquarters in New Delhi. The corporation presently produces the BrahMos missile, which has a reach of 300 kilometers and accelerates at Mach 2.8 to 3.0. BrahMos-II, a hypersonic cruise missile, is reportedly in development.
5. Bharat Electronics
Based in Bengaluru, Bharat Electronics was incorporated in 1954. The company is operated by the Indian Government and primarily produces aerospace and defence technology. It works for both the defence and non-defence sectors. For both the sectors, it has a wide range of products to offer, such as Naval System, Avionics, Electro-Optics, Land-based radars, etc. for the defence system. The non-defence sector has services like Cyber Security, Homeland Security, etc.
6. Electronics Corporation of India (ECIL)
Incorporated in 1967, Electronics Corporation of India is a firm under the Department of Atomic Energy, operated by the Government of India. The company has its headquarters in Hyderabad. It focuses to create a sturdy native manufacturing unit of nuclear energy, space, and defence for the country. Now the advanced company produces even more products in the sector of security, IT and e-Governance.
7. Defence Research & Development Organization (DRDO)
DRDO was incorporated in 1958 and has its headquarters in New Delhi. It is the Ministry of Defence's research and development facility, having an objective to uplift India with advanced defence technologies and a goal to accomplish consciousness in an essential defensive system. DRDO is India's largest and most diverse research organization, comprising 52 laboratories dedicated to creating defence technology in sectors such as aeronautics, weapons, electronics, land combat engineering, life sciences, materials, missiles, and naval systems.
8. Lockheed Martin India Pvt Ltd
Established in 2007, Lockheed Martin is a subsidiary of Lockheed Martin Corporation. It has its headquarters in New Delhi. The company is ranked among one of the best defence companies in India that deploy an advanced research team along with designing and manufacturing defence technologies. Aeronautics, Missiles and Fire Control, Rotary & Mission Systems, and Space Systems are the company's 4 primary elements.
9. Hindustan Aeronautics Ltd.
Based in Bengaluru, Hindustan Aeronautic Limited was established in 1940 as Hindustan Aircraft; later in 1964, it was renamed to its existing name. HAL is a public sector undertaking company, specializing in aerospace and defence technology. HAL now has 11 discrete research and development (R&D) units as well as 21 manufacturing departments dispersed over India's four industrial facilities. HAL is now engaged in developing fighter planes, helicopters, jet engines, and marine gas turbine engines, as well as avionics, software development, spare parts, reconditioning, and modernizing Indian military aircraft.
10. Mahindra Defence System
Mahindra Defence Systems is a renowned manufacturer of armoured vehicles for military and paramilitary agencies. Having over seven decades of expertise in combined project and operations management, the firm is one of the reliable defence companies in the country. It offers several services including aircraft mobile surveillance, advanced and powerful defence equipment to the Army, Navy, and Air Force.