Stellar Value to launch warehousing amenities in Punjab, Tamil Nadu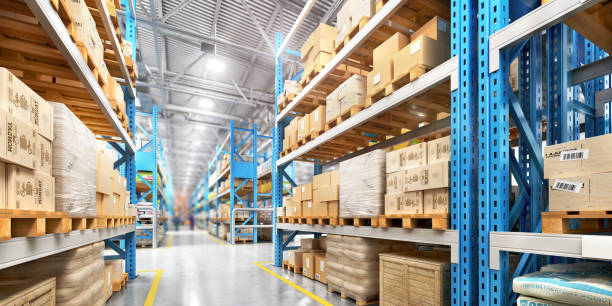 Stellar Value to launch warehousing amenities in Punjab, Tamil Nadu
16 Aug 2021 CW Team
Stellar Value Chain Solutions, a tech-enabled consumer supply chain, introduced two Grade A warehousing facilities in Hosur, Tamil Nadu and Banur in Punjab, spread over half a million sq ft of space.
The facilities would offer distribution resolutions to firms in sectors like automotive, e-commerce, consumer durables, and other areas.
The previous month, Stellar revealed its plan to establish 25 fulfilment and sorting centres pan-India at an expense of Rs 200 in FY22 to increase e-grocery supply chain offerings.
Stellar Value told the media that completely compliant with built-to-suit (BTS) norms, the BTS amenities, state-of-the-art design are also entirely EHS-complaint with fire-fighting equipment such as sprinklers and fire hydrants, including six air changes per hour, skylight on the roof
The new amenities are available for warehousing works with flexible capacities, and tenure for corporates in various sectors are also customisable according to the needs, including temperature-controlled for cold storage.
The facility is established on the highway linking Karnataka and Tamil Nadu. Its closeness to industrial areas of Tamil Nadu and Bangalore makes it a necessary location.
While Banur's proximity to production hub Baddi and consumption centres of Chandigarh, and Harayana and Punjab makes it an engaging spot for big FMCG and pharma companies.
These logistics parks are part of the firm's plans to build 50 million sq ft of Stellar Value Chain Demand Centres, including Stellar Value Chain Transport Network Centres in 21 cities.
Currently, Stellar Value Chain has 11 million sq ft of operations, and its clients comprise companies that are leaders in their particular industry verticals.
---
Also read: Godrej Korber bags order for setting up warehouse in Uttar Pradesh