Grundfos solar purifier recommended by Jal Jeevan Mission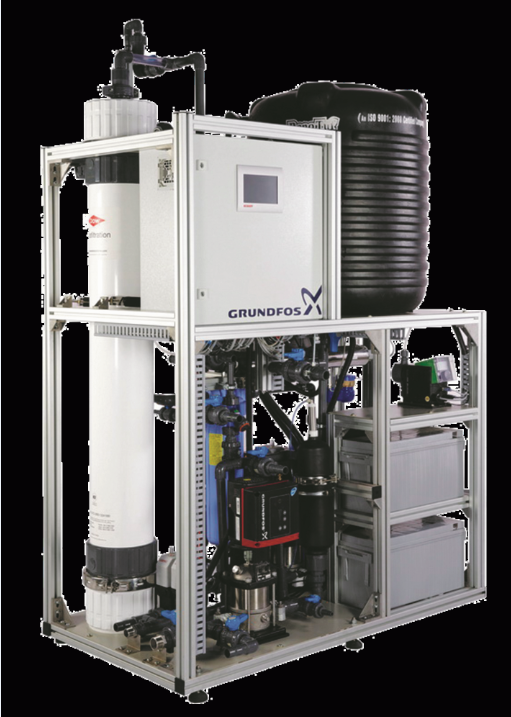 Grundfos solar purifier recommended by Jal Jeevan Mission
Grundfos' AQPure, a solar energy based water treatment plant, has been shortlisted as one of the recommended innovative solutions by the Jal Jeevan Mission and Swachh Bharat Mission. AQPure's selection marks its place as an innovative technology under the list of recommended technologies of the Department of Drinking Water and Sanitation innovation portal.
Grundfos' AQPure is an automated water treatment solution that works on solar power, designed to provide drinking water, even in remote locations. It is a prefabricated and modular water treatment plant that provides reliable and affordable water supply. The ultrafiltration based water treatment system filters out bacteria, viruses and other unwanted particles from the raw water source to provide drinking water. AQPure is said to be capable of supplying water to inaccessible and isolated areas where secured and cost efficient drinking water systems are rare.
Jal Jeevan Mission seeks to provide tap connections to over 191 million rural households in India by 2024.
Grundfos Pumps India Pvt Ltd (Grundfos India) a wholly owned subsidiary of Grundfos Holdings A/S, provides energy efficient pumps and smart pumping solutions.
Written from a company news release.
Opinion Poll
Question : As we enter FY 2021-22, a report estimates a 11% GDP growth. What is the most critical investment the construction and infrastructure sector needs to make this year?