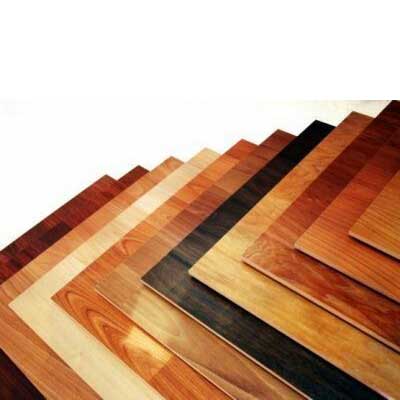 India's Largest Wood and Laminates Companies
01 Jan 2022 CW Team
One of India's oldest businesses is plywood and laminates. However, there are still a lot of unorganized participants in it. There are few significant companies in the sector due to variables such as clustering manufacturing facilities and environmental conditions influencing the production line. The business is now worth roughly Rs. 22,500 crore, although unorganized companies account for the majority of this. There are a few brands available; however, they are primarily targeted at urban regions.
With the increase in urbanization and enhancement in lifestyle and standard of living, the industry has witnessed good demand. Witnessing the current trends of modern nuclear families, and the need for more private spaces, it is going to progress more rapidly. Out of many unorganized and branded wood laminate products, we list out the best in the country for you.
1. Century Plyboards
Century Plyboards, which was founded in 1986, is presently the largest seller of multiuse plywood and ornamental veneers in India, with a market share of roughly 25%. A laminate, particle board, and MDF division with a daily capacity of 600 cu m is also available. The company, like several of its counterparts in the industry, has benefited from strong demand momentum and market share increases from unorganised companies. Its good operating success is projected to continue in the future, thanks to recent price increases and cost savings. The next leg of development is projected to come from capacity expansion across its major product verticals. The corporation has been able to increase its treasury surplus by generating significant operating cash flows. On the segment front, the company has witnessed robust demand, as well as the possibility of gaining market share, which has resulted in good volume growth across key verticals. Demand is expected to improve starting in Q2FY2022, according to management. Cost-cutting activities, price rises, and strong demand for MDF are expected to offset the rise in raw material costs in terms of operating margins.
| | | |
| --- | --- | --- |
| Century Plyboards | FY21 | FY20 |
| Revenue (in crores) | 2,113.48 | 2,282.68 |
| Profit (in crores) | 192.06 | 158.17 |
2. Archidply Industries
Archidply is an almost 4 decades old company, serving the laminate industry. The company is known for its ideal quality and relevant costing that matches the desires of the customers. Archidply Industries is listed on the Bombay Stock Exchange and National Stock Exchange. The company has its base in Assam along with manufacturing plants in Uttaranchal. It has a set up to manufacture products of capacity worth 50 million USD. The organisation has made significant investments in research and development. As a result, the first Low Formaldehyde Emission Plywood was introduced by Archidply Industries to the Indian market in 2008. Archidply products have been carefully treated to decrease Formaldehyde Emissions, ensuring customer safety.
| | | |
| --- | --- | --- |
| Archidply Industries | FY21 | FY20 |
| Revenue (in crores) | 230.84 | 267.31 |
| Profit (in crores) | 2.26 | 3.78 |
3. Greenply Industries
Established in 1984, Greenply Industries is one of the best known laminate industries in India. It provides various products including Plywood and Blackboard, Doors, Decorative Veeners, PVC Products, and Speciality Plywood. Greenply is the first Indian company to offer a lifetime warranty on its premium plywood products Green Club and Green Club Plus Plywood. Greenply Trading Pte. Limited, Greenply Holdings Pte. Limited Singapore, and Greenply Middle East Limited are the three overseas subsidiaries of Greenply Industries. Greenply Trading Pte. Limited is a Singapore-based company that trades Medium Density Fibreboards and related products. For backward integration, the management team invested in a timber plantation in Nagaland. Throughout the year under review, the company's medium density fibreboard (MDF) business unit introduced goods aimed at several market segments in order to compete with less expensive plywood. During the year, the business unit expanded its reach into the rural sector. The company's laminates and related product business unit introduced fresh and novel goods. For the first time in India, the business unit has expanded to include the production of engineered veneer flooring.
| | | |
| --- | --- | --- |
| Greenply Industries | FY21 | FY20 |
| Revenue (in crores) | 1,015.39 | 1,267.68 |
| Profit (in crores) | 57.93 | 32.60 |
4. Greenlam Laminates
Greenlam Laminates, one of the world's top three laminate producers, brings a tradition of extraordinary craftsmanship, unrivaled quality, and an unwavering commitment to perfection. The company has always maintained that excellent quality products are available to its clients, with a production capacity of 15.62 million sheets per year. From the beginning, the company's guiding principles have been technological innovation and creative approaches.
| | | |
| --- | --- | --- |
| Greenlam Laminates | FY21 | FY20 |
| Revenue (in crores) | 1,199.59 | 1,320.59 |
| Profit (in crores) | 73.76 | 86.67 |