Cement volume registers 20% growth recovery in June: Ind-Ra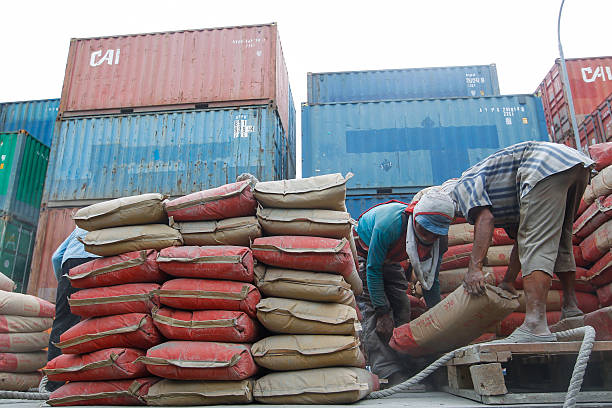 Cement volume registers 20% growth recovery in June: Ind-Ra
14 Jul 2021 CW Team
Ratings agency India Ratings, in a report, said with the gradual decrease in the Covid-19 curbs and pre-monsoon surge in demand, cement volume noted an increase of about 20% in June.
According to a report, the construction activities affected some parts of the country due to rains in June, resulting in 35-40% year-on-year (YoY) growth in the first quarter of FY22 on a low base.
The cement volumes transported through rail rose 22% month-on-month in June.
In April, the industry is likely to have seen a sequential moderation of 10% in volumes due to the second wave of Covid-19, which led to state-wise lockdowns, and a strong March base. As the restrictions intensified due to the rising Covid-19 cases, May is likely to have seen a decline of 25%, as compared to March, the report said.
The demands are gradually picking up, continued increase in pet coke, coal and diesel prices, the cement industry is likely to have moderation in EBITDA per tonne in Q1 FY22.
Coal prices in Q1 FY22 were around 50% higher than the FY21 average, while pet coke prices were 40% higher.
The prices of diesel were nearly 20-25% in Q1 FY21 and around 15% higher than the FY21 average.
The increased prices of commodities are likely to lead to growth in power, fuels, freight, and forwarding costs as the companies gradually exhausted their low-cost inventory.
In FY21, cement industries saw a significant release in the working capital due to an increase in payables and reduction in inventory, as the companies tried to optimise the funds during the Covid-19 pandemic.
The average net working capital decreased by 31% YoY in FY21. The payables increased by 16% YoY, and inventory and receivables declined by 6% YoY and 3% YoY, respectively.
With the capital expenditure announcements, FY21 saw 14.4 million tonnes (mt) capacity additions, out of which 10.7 mt capacities were commissioned in Q4 FY21, due to the labour shortage and revenue conservation limited in H1 FY21.
---
Also read: Cement demand skyrockets as states relax economic restrictions
Also read: Cement industry to witness improved demand from July 2021