L&T Hydrocarbon secures biggest EPCC order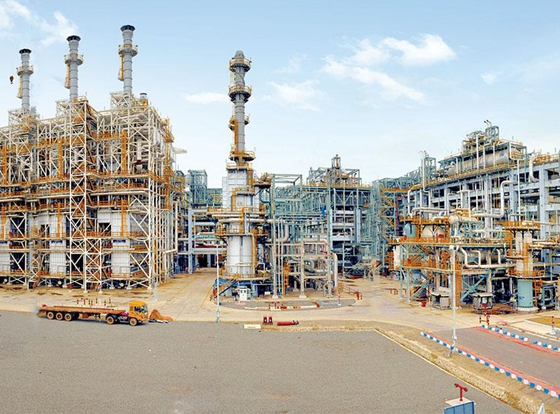 L&T Hydrocarbon secures biggest EPCC order
L&T Hydrocarbon Engineering, a fully-owned subsidiary of L&T, announced that they bagged an order of over Rs 7,000 crore from HPCL Rajasthan Refinery Ltd (HRRL), a joint venture between Hindustan Petroleum Corporation (HPCL) and Government of Rajasthan. The engineering, procurement, construction and commissioning (EPCC) deal is for setting a dual feed cracker unit (DFCU) at Barmer, Rajasthan. The exact value of the contract has not been revealed by the company yet.
According to the company and media experts, this deal is the biggest EPCC contract awarded in the country in the field of refinery and petrochemical.
The DFCU is used to convert Refinery Naphtha and Offgases to produce polymer grade Ethylene and Propylene by the process of thermal cracking. The process also produces by-products like butadiene, benzene, toluene and gasoline.
Recently, L&T also confirmed that they bagged an order with the same joint venture of size between Rs 2,500 crore and Rs 5,000 crore.
Also read: L&T lowest bidder for Kudankulam plant construction
Image source: lnthydrocarbon.com
Opinion Poll
Question : As we enter FY 2021-22, a report estimates a 11% GDP growth. What is the most critical investment the construction and infrastructure sector needs to make this year?