PowerGrid hands over nine ICU ventilators to the tune of Rs 1.14 cr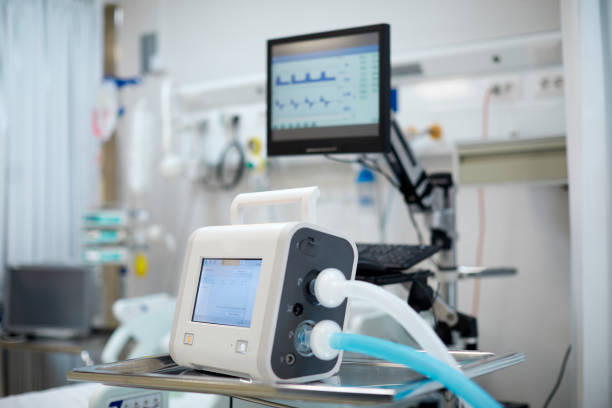 PowerGrid hands over nine ICU ventilators to the tune of Rs 1.14 cr
17 May 2021 CW Team
Maharatna PSU Power Grid Corporation of India Ltd (PowerGrid), under the Ministry of Power, has handed over nine ICU ventilators to the tune of Rs 1.14 crore to the Dean, Government Medical College, Chandrapur. PowerGrid has stepped in to aid the country in its battle against the second wave of Covid-19.
The company is providing vaccines for all its branches across the country from the Corporate Centre in Gurugram to the regional headquarters and sub-stations located in remote parts of the country.
The expense of the employee and their family in vaccination will be taken care of by the company. The facilities have also been provided to its retired and lawful employees and their families.
The vaccine camps are created for two age categories for providing first and second doses, one being 18-45 and the other more than 45. The camps are set up for the employees of the Ministry of Power, Power PSUs as well.
Vaccination being the key to end the pandemic has received a great response from the employees. PowerGrid is supplying free meals to all the affected employees and their families.
The company and its other establishments at the Regional Headquarters will also be following the same procedure. The capacity of the isolation centre, which had been built by PowerGrid in 2020 in sector 46, Gurugram, had been expanded.
The new isolation centre set up in Manesar, with a total of 50 beds and separate beds with a quarantine facility, is available to the retired employees and their families too.
The isolation centres have provided resident doctors, nurses, paramedics, and consultation with senior doctors online. As medical aid, these centres are also equipped with oxygen concentrators and cylinders and medicines.
PowerGrid has tied up with hospitals and other medical health providers to give faster medical assistance to the Covid infected along with an ambulance service.
PowerGrid also provides masks and sanitisers to other states including Odisha where they provided 5,000 masks and 500 bottles of hand sanitisers to ADM Angul in preventing the Covid spread.
With the call for an ambulance always in queue during this second wave of the pandemic, PowerGrid delivered an ambulance to Vadodara Municipal Corporation to avoid any delays in reaching the affected patients.
The human resource departments have also assigned a crew in helping the staff and their families across the regions. The team works 24x7 in helping staff and their families with -- hospital admission, arranging oxygen and medicines.
Details regarding these services are given out through centralised helpline numbers shared on the intranet of all regional headquarters and intranet websites of all other branches.
The Corporate Communications Department initiates public awareness about Covid-19 protocols while the Indian Government creates creative video, templates and other motivational creations for the same.
---
Also read: Vedanta Aluminium vaccinates over 7,500 people across its plants
Also read: Govt issue guidelines for vaccination of aviation employees