Luxury classic-contemporary bedrooms by 42mm Architecture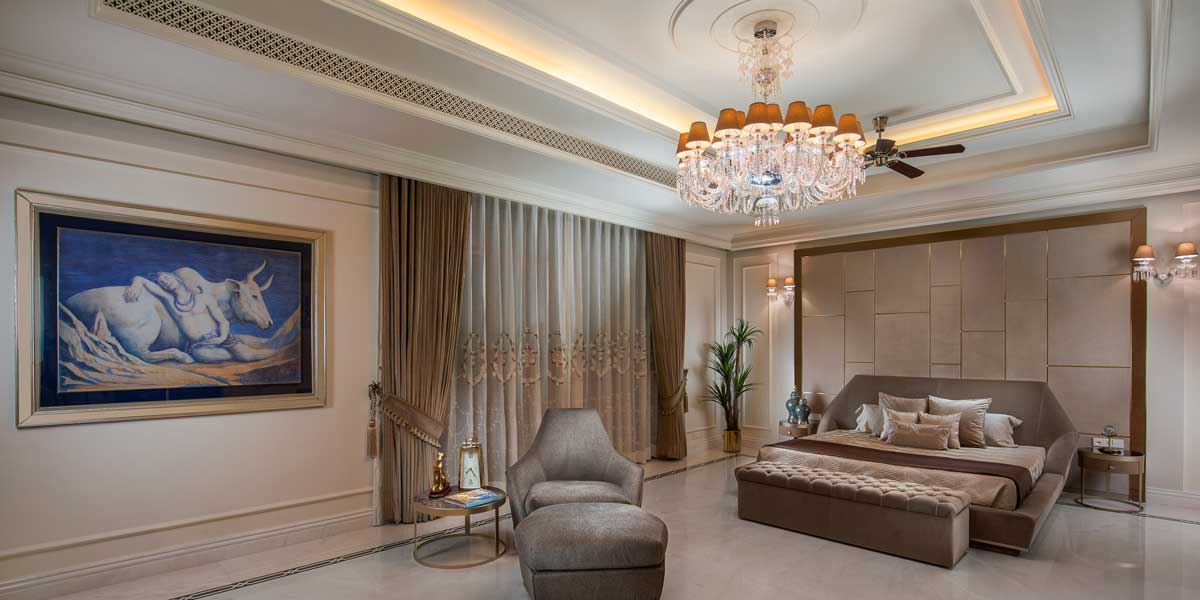 Luxury classic-contemporary bedrooms by 42mm Architecture
15 Nov 2021 CW Team
Luxury bedrooms exude elegance and opulence. These spaces are almost palatial with ornate moldings and carvings that are finished in gold. The others follow an experimental fusion style.
Vintage. Classic. Charming.
While following a classical design line, this bedroom is designed to embody an individualistic lifestyle. Polished marble floors, decorative ceilings and ornately carved furniture render the spaces both trendy and unique in their context. The exquisite use of stone, molding and carvings imparts a palatial appearance to the rooms. The classic exquisite chandelier adds a majestic charm to the room. Vintage style light fixtures and bedside décor exudes a vintage contemporary vibe.
Classic. Contemporary. Chic.
With its unconventional black and white theme, and ornate ceiling and wall details, this master suite makes a strong impact. The furniture is curated from Paul Matheiu- Contour Collection. The white michelangelo flooring forms an important component of the monotonous look. The French style floor to ceiling window, floral décor and vintage style light fixtures elevate the charm of the space. The centrepiece of the room, a designer chandelier enriches the theme of this bedroom.
Stylish. Fusion. Contemporary.
An experimental and fusion style bedroom features dark coloured veneer along with leather paneling on the wall. Reflective glass moldings and abstract artwork add a youthful zeal to the room. The chandelier from Patrizia Granti is used as an art installation in the room. The furniture is curated from Bentley and Fendi. A French style floor to ceiling window floods the room with natural light. A modern designer light fixture adds a modern charm to the room. A beautiful abstract artwork brings elegance to the space.
Also read:
https://www.constructionworld.in/latest-construction-news/real-estate-news/interiors/a-contemporary-chic-home-by-sk-design-studio/28287
https://www.constructionworld.in/latest-construction-news/real-estate-news/interiors/a-formal-living-room-by-design-deconstruct/28571
You have 2 FREE Article(s) left
Access Unlimited Content with

Subscription