MS Dhoni Invests In Interior Design Solutions Company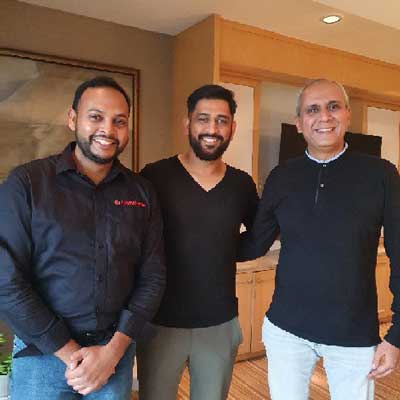 MS Dhoni Invests In Interior Design Solutions Company
21 Oct 2021 CW Team
HomeLane, a home interiors firm, has established a strategic collaboration with Mahindra Singh Dhoni, the former captain of the Indian cricket team. The three-year collaboration has been established. Dhoni will be an equity partner as well as a brand ambassador for the company.
Dhoni will hold ownership in HomeLane and serve as its first brand ambassador, according to the business. However, the nature of Dhoni's investment was not revealed.
"As HomeLane expands into new markets and deepens its presence in its existing 16 cities, its strategic association with MS Dhoni will enable the company to create high decibel visibility and connect with its consumers," the statement said.
HomeLane aims to expand to 25 new tier II and III cities over the next two years, according to the statement, and has set aside Rs 100 crore in marketing spending to support this ambitious expansion.
The firm is collaborating with MS Dhoni on a new campaign that will be unveiled during the IPL season, according to the company.
Tanuj Choudhry, co-founder of HomeLane, stated that the company was founded to provide consumers with easy and transparent access to home interiors wherever in the country, and that this strategic collaboration is a step toward that goal.
Also read:
https://www.constructionworld.in/latest-construction-news/real-estate-news/interiors/start-up-homelane-raises--50m-in-series-e-round/30409
https://www.constructionworld.in/latest-construction-news/real-estate-news/interiors/interior-design-vr-startup---flipspaces--raises-funds/30407