Urban Planning, Sustainability and Women's Safety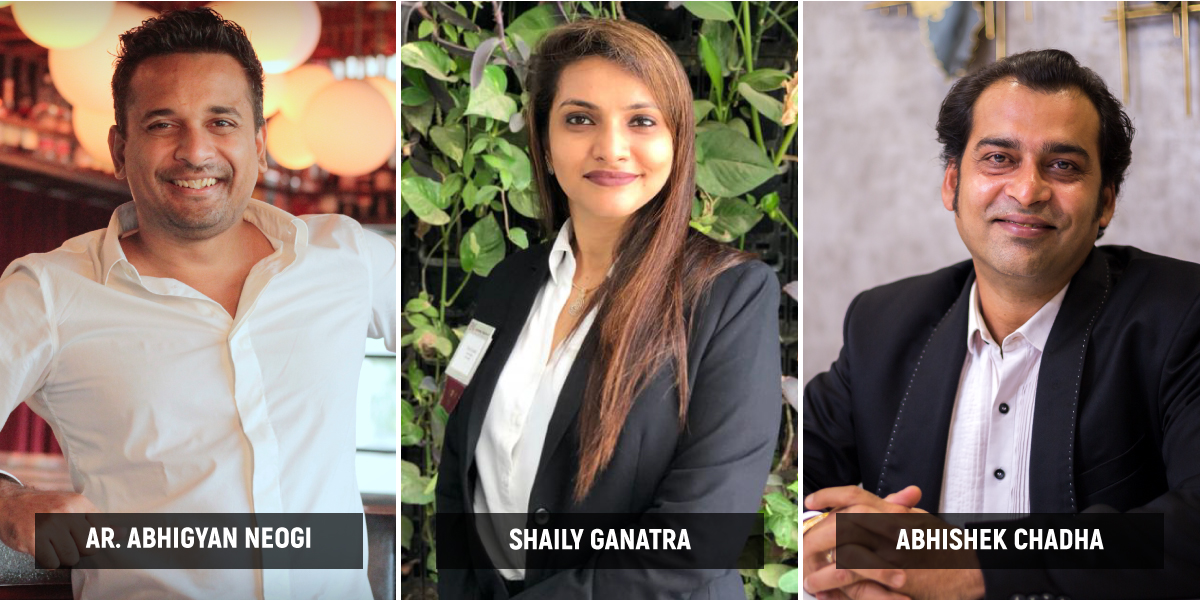 Urban Planning, Sustainability and Women's Safety
The unprecedented spread of the pandemic and the resulting lockdown has given everyone a different perspective of life and work. For architects and interior designers, it was an opportunity to look at the bigger picture with the filter of detailing on their camera lens. It is interesting to note how the pandemic has affected the process and protocol of urban planning.
As Shaily Ganatra, Interior Designer and Founder at The Auura Interior Design Studio, points out, "If urbanisation is unsustainable, it will be detrimental to human growth in the future. However, the rate of growth and change has sped up in lieu of the pandemic. A hallmark of good city planning refers to the ability of the government to move online – all their operations, functions, and responsibilities can be easily accessed by the citizens via a simple yet informative website."
Adding to the sustainability aspect of urban planning, Architect Abhigyan Neogi, Founding Principal at Chromed Design Studio, says, "Urban living cannot be possible without taking into account sustainable living measures. As urban centres have become increasingly common, it is also equally important to keep sustainable measures in place. The notion is to give back to nature. City-dwellers these days have become insensitive to Mother Nature, and therefore, more parks, gardens, and outer green spaces need to be included in the norms. Public transport is another authentic way to reduce the number of carbon emissions released by vehicular movement. The government should lead by example and install solar panels, practice rainwater harvesting, or buy solar-powered heaters. There should be subsidiaries for people who want to practice and use alternate renewable sources of energy. Lastly, communal bicycle-sharing for shorter distances can also be integrated into daily lives which will boost the local economy, helping citizens to opt for healthier lifestyles."
Abhishek Chadha, CEO and Founder, The KariGhars, emphasises on the changes the pandemic has forced us to recognize. For instance, work from home has necessitated basic changes such as having essential shops within close proximity to each society. He says, "The new norm of people staying at home has encouraged and made everyone aware of the importance of including green areas to our lives on a daily basis. There is a recognized need for regional planning of cities that center on smart economics, energy, transport and food provision and production. Such planning approaches are the pillars of a society design and creating a stronger coalition for a change."
The Tangibility of Space
Space in urban environments needs to be used with prudence and consciousness. All the great cities around the world have amply exemplified what happens when nature or sustainable growth is disregarded. There is rising awareness amongst city dwellers on the impact of construction on the environment.
Chadha opines, "The development strategies and planning that revolve around ensuring livable, self-sustaining communities encourage the use of clean air, water and renewable energy. This kind of planning demands from the architect the strategy development around practical approaches to land use and impact on natural resources. Good sustainable urban planning aids in improving the welfare of the community and shaping the urban area into healthier, efficient spaces."
He cites the example of the Copenhagen City Centre. It started as a shopping place in the 1970s but by 2005 it had become the city's major asset. "Once the design is involved and merged in urban planning, it holds the key to providing remarkable development that offers the city an improved public area and wide-set interaction as a way to improve the experience of urban living," explains Chadha.
Ganatra says, "Urban spaces are becoming a commodity. However, there has been a rise in the people-oriented design and people are calling for environmental conservation. When living in cities, it is easy to get out of touch with nature. So, public parks, trees along the roads, or even tiny pockets of nature will be a great way to re-introduce the healing touch of Mother Nature into the lives of city-slickers." She recommends stronger support from the government especially in implementing green initiatives and recycling programmes.
Safe and secure environment
The power of urban planning includes creating spaces that make the citizens feel safe and secure. Design can play a vital role in creating cohesive spaces that ensure more social interaction and lesser blind spots that prove detrimental to women's movement. Ganatra lists out her ideas:
Sufficient street lighting
Reduction in backroads and abandoned spaces
Sufficient police check points
Residential units that encourage socializing
A 24-hour convenience store on every street.
Neogi adds, "Bad urban infrastructure constituting dimly lit parking lots, shady streets without illumination, or a lack of clean public washrooms only serve to make women more vulnerable. The main streets or the densely populated areas need to have a 24-hour convenience store open so that women can duck into them for safety if they ever feel threatened. Lastly, it has to do with a culture of apathy that drivers and public transport officials have - they leer, linger, and stare at women that makes them feel unsafe. Therefore, the local governments need to develop apps or other safety measures that help women feel safer."
Highlighting the measures that the government can take to make urban planning more sustainable, Neogi stresses on the need to develop public transport to efficiently manage the growing population of cities.
Chadha states, "In India, urban planning has been synonymous with health and looking rich. But by implementing and promoting sustainable architecture, urban city planning can play a key role in the development of healthier communities."
Urban planning comes with its own set of challenges, especially in Indian cities where the distribution of population is uneven. However, there is no doubt about the fact that architecture and design will help drive sustainable growth of urban centres while making them safer, more environment-friendly and better and economical living spaces.