Zion Exhibition Unveils Its Biggest Clutter Breaking Tool, D-Arc Build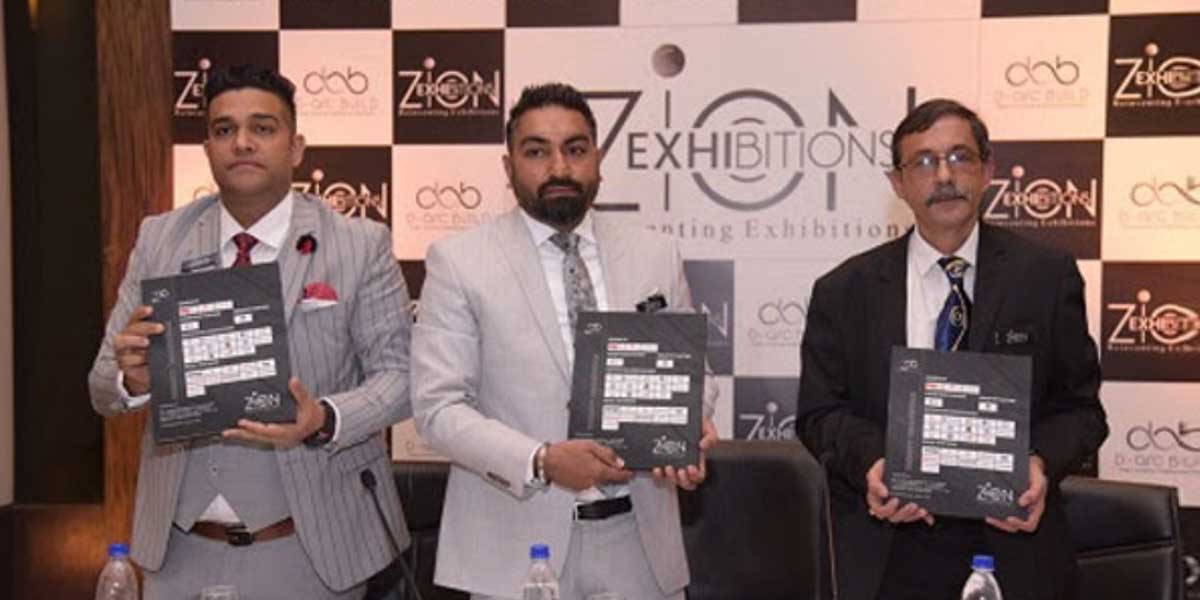 Zion Exhibition Unveils Its Biggest Clutter Breaking Tool, D-Arc Build
13 Jan 2022 CW Team
Zion Exhibitions, which debuted in January 2020, brings modern aesthetics to life by reinventing the exhibition scene and generating dynamic chances to grow and strengthen enterprises.
In the current situation, the construction industry got the most Foreign Direct Investment (FDI) from 2000 to 2020.
India's real estate industry accounts for 13% of GDP and is predicted to reach $1 trillion by 2030. Construction of office spaces, hotels, retail, and entertainment units to meet the ever-increasing need for commercial space. In 2020, the net office space absorption in India's six major cities was 31.9 million square feet.
Encourages limitless possibilities for 30 categories relating to design, architecture, building, and allied technology. Construction Federation of India, Consulting Engineers Association of India, Hospitality procurement managers forum, Institute of Indian Interior Designers Delhi chapter as a knowledge partner, PHD chamber of commerce as an industry partner, Morbi Ceramic Manufacturers Association, Rajkot hardware manufacturers association, Purchasing Professionals Forum India, India Institute of Architect Chandigarh Chapter, IAIA Chandigarh Chapter, IAIA Chandigarh Chapter, IAIA Chandigarh Chapter, IAIA Chandigarh Chapter, IAIA On the 10th of December 2021, ZION EXHIBITIONS conducted a mega launch event and unveiled a new platform called D-Arc Build 2022, which stands for Design – Architecture – Building & Construction. Renowned Architects, Recognized Interior Designers, Eminent Builders & Developers, Prominent Lighting & Facade Consultants, Prime Hoteliers, Industry Relevant Association Members, Representatives from Ministries & Embassies, and Management of Leading Manufacturing Brands were among those in attendance.
The event witnessed a Knowledge Oriented Panel Discussion on 'Emerging Trends in Design' Moderated by Hemant Sud Chairman, IIID- Delhi Chapter (Moderator) Ar.Sonali Bhagwati, President, Designplus Architecture, Ar.Nilanjan Bhowal, Principal Architect, The Design Consortium, Ar.Sabina Reddy, Director, M Moser Associates, Ar.Nitin Killawala, Director, G-7 Architects, Ar. Prem Nath, Principal Architect, Premnath & Associates, Ar. Manmohan Khanna, Principal Architect, Khanna Manmohan Architects.
Also read
https://www.constructionworld.in/latest-construction-news/real-estate-news/interiors/luxury-bar-spaces-by-essentia-environments/31455
https://www.constructionworld.in/latest-construction-news/real-estate-news/interiors/-asian-granito-to-launch-world-s-largest-tiles-showroom-in-gujarat/31582