Top 7 Innovative Interior Designers in India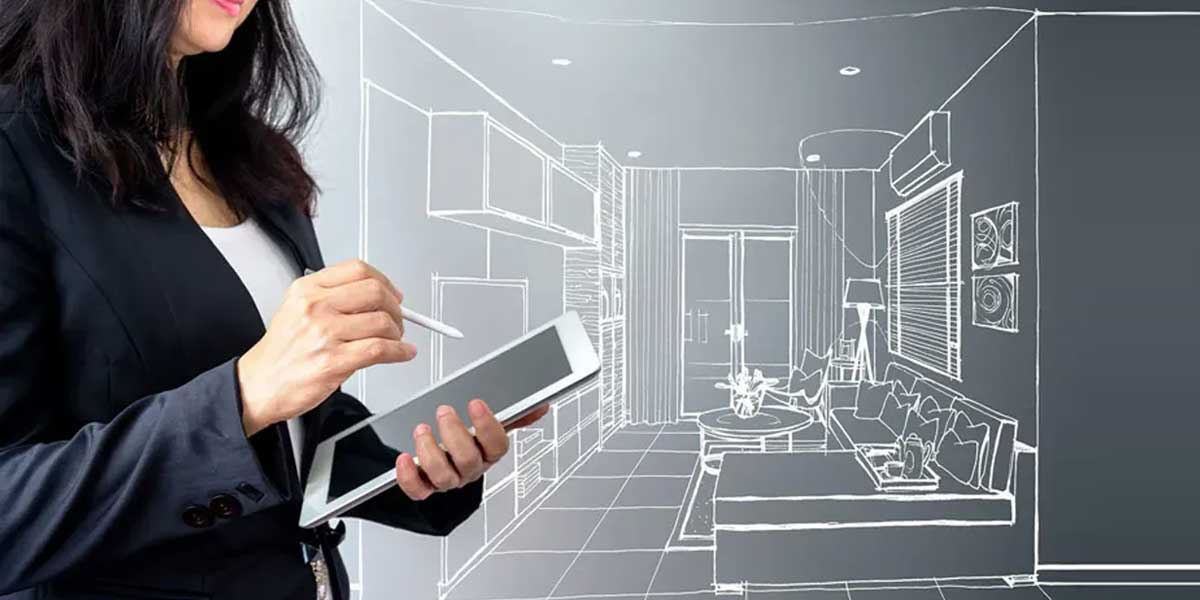 Top 7 Innovative Interior Designers in India
18 Jan 2022 CW Team
Our surrounding has a significant impact on our life. It transpires our taste, rejuvenates our mood, and is responsible for maintaining a pleasant state in an individual's life. Interior designers are meant to carve out this pleasant ambiance out of the existing bland atmosphere. It is their creativity and knowledge of designing that helps in attaining aesthetic appeal. Interior Designers blend elegance and comfort making the place more congenial and appropriate at the same time.
With the growing urbanization, demand for housing and commercial sectors has increased rapidly. The sector saw the inflating need for interior designers who can optimize these spaces sprinkling some innovation and art. Currently, in India, many leading interior designers are designing various parts of the industry like houses, hospitals, commercial buildings, office spaces, malls, supermarkets, schools, colleges, and hotels. They are proficient in serving various aspects including safety, functionality, mobility, and comfort. From the perfect shade on the wall to the quality of your couch, interior designers create a space that truly defines you.
Here we list down the top 7 innovative interior designers who have simply left their clients awestruck delivering a magnificent piece of work.
1. DesignQube
DesignQube is an amalgamation of fine architects and the best designers aiming to craft quality products surrounding you. The team offers a wide range of services catering project management, interior designing, restaurant interiors, landscape architecture, civil construction, and turnkey contracts. Located in three southern states cities- Chennai, Coimbatore, and Bangalore, the company is spread across the region with some great projects highlighting its portfolio. Few of its mesmerizing work include restaurant interiors at Urapakkam, Chennai, hotel interiors at Golf Course, Bangalore, and Villa architecture at Nagudi at Aranthangi.
2. Aamir and Hameeda
Aamir and Hameeda Interior Designers (AANDH) is a duo cultivating exquisite modern spaces for its client. Thriving in the industry for more than two decades now, AANDH has evolved transmuting as per the changing dynamics of the sector. The projects include moulding and redefining various segments like hotels, hospitals, homes, lounges, clubhouses, breweries, and offices. Their work has won various accolades including 20 National and regional awards.
3. Morph Design
Based in Bangalore, Karnataka; Morph Design is one of the known companies in the sector of interior designing. The company has a team with a fine taste of art and a thorough understanding of design. The uniqueness of Morph Design can be gauged from the idea of its operation. It cognizes the value of native craftsmanship and the quality it can bring out under proper guidance and surveillance. Hence, Morph Design has its statement pieces being crafted in their Bangalore offices that escalate their ideas divinely.
4. La Sorogeeka
Over three decades old La Sorogeeka is a renowned name among the interior designers in India. Spread across 6 regions, the company has executed about 1,516 projects to date. La Sorogeeka has extensive knowledge in creating customized furnishings, traditional artistic furniture, fit-out closets, panels, wooden vanity units, ceilings, mirrors, wardrobes, worktops, as well as sophisticated marble inscriptions and gypsum decor. The firm provides services to hotels, housing, and apartments, airport, offices, etc.
5. Pinakin Design
Pinakin Design is a group of architects and designers whose objective is to enhance the ambiance of the emerging infrastructure. The firm collaborates with a variety of builders, developers, and corporations to provide design services. It is spread across various Indian cities such as Pune, Indore, Gurugram, and Bangalore. Pinakiin Designs is a smart, highly advanced internally developed system by the team that eliminates human error or inaccuracy by deploying 3D site scanning. It also utilizes precise BIM models, further mitigates on-site work by leveraging off-site output.
6. The Karighars
Based in Bangalore, The Karighars are the experienced interior designers in the town known for their excellent professionalism. Apart from basic designing, it offers a spectrum of services involving turnkey projects, 3D Visualization, Colour Coordination, and Customised modular furniture. The main focus of the team is redefining the home, incorporating the essence of affinity.
7. Talati & Partners (TPA)
Over a half-century old TPA, based in Mumbai is a leading organization known for its contribution in the sector of architecture, construction, and interior designing. TPA provides superior design services, executed by a workforce of roughly 300 employees composed of architects, interior designers, engineers, and admin personnel. To sustain a competitive advantage and flourish as an entity recognized for its devotion, integrity, authenticity, and reliability, the company has completed some successful projects including 104 Apartments Muscat, Private Mansion Residential Interior, Mumbai Airport Terminal 1A, Beach House Villa, etc.