Top Regional Architects and Builders You Need to Know!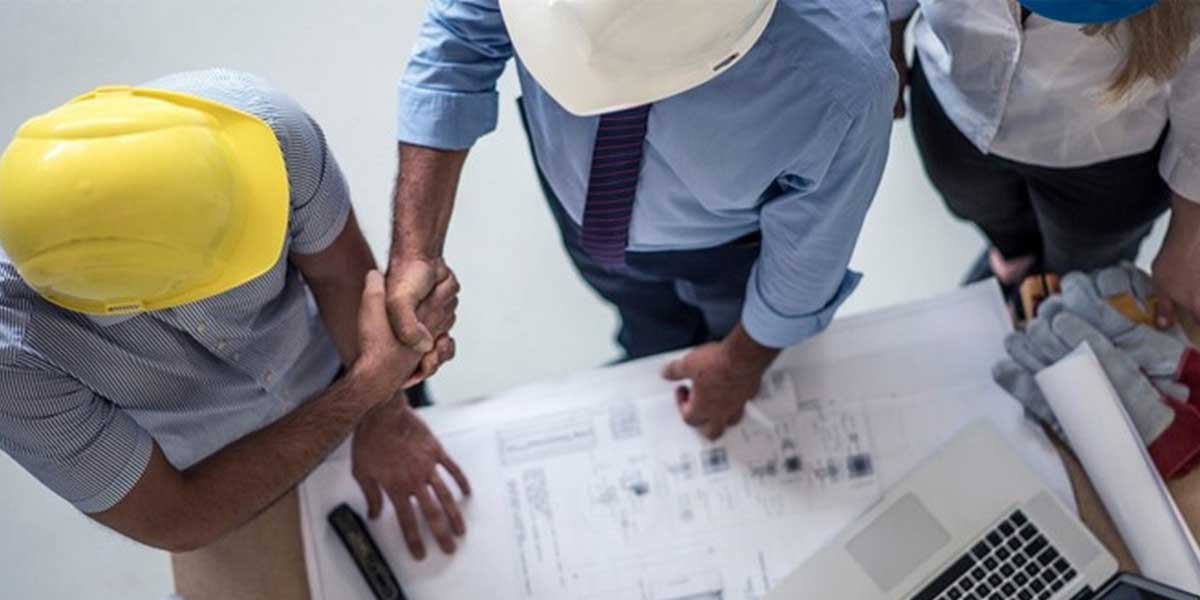 Top Regional Architects and Builders You Need to Know!
07 Jan 2022 CW Team
Architects and Builders are the soul of any construction project. They plan, design, and visualize the entire idea. The journey of a project from its blueprint to reality is executed by an architect's intellect and a builder's perception. With the growing urbanization, the country has been under a continuous mutation witnessing several infrastructural developments. Behind every such initiative, builders stand as the pillar engraving requisite amenities and architects furnish the aesthetic appeal.
Construction World cognizes the efforts an architect puts into and the power a builder holds on to, hence here we list down some of the notable top regional architects and builders who have erected the best for the nation.
North
Architects
1. Cityspace'82 Architects
Cityspace'82 Architects, which was founded in 2005, believes that a building should speak for itself visually rather than theoretically. Each of its designs strikes the ideal mix between utility and appearance. Using a 'to-and-fro' process, the business ensures that every design it defines is comprehended in terms of both visual appeal and functional regime.
2. Visarg Design Studio
The New Delhi-based firm was founded in 2011. Visarg's mission is to develop integrated design solutions for the built environment that are inspired by the spirit of our country: innate simplicity, incomparable diversity, and captivating contemporary aesthetics. For all areas, the business follows the timeless building principles of natural lighting and ventilation.
Builder
1. Eldeco Group
Eldeco Group was founded in 1985 and is known for its punctual and high-quality delivery in 15 cities across Northern India. The firm has completed 175 projects ranging from large-format integrated townships to high-rise condominiums, industrial estates, malls, and office buildings. It has over 30,000 satisfied clients and a total delivered area of more than 30 million sq ft.
West
Architect
1. Infintti Design Studio
Infinitti Design Studio strives to produce designs that have the greatest positive influence on the environment, using appropriate technology and materials, and employ local labour. The studio has evolved into a multidisciplinary firm with a constantly developing varied portfolio of projects, with over 100 years of combined experience.
South
Architect
1. Arun Thomas Architects
This boutique architectural firm, which was founded in 2010, has vast experience in residential, commercial, institutional, resort, and interior design projects in several locations across Southern India. The company has completed 60 projects spanning around 220,000 square feet.
Builder
1. Provident Housing
Puravankara's subsidiary Provident Housing was founded in 2008 and is one of the country's first builders of luxury affordable housing. The company uses cutting-edge construction technologies and provides a high level of service, which is exceptional in India's inexpensive housing market.
East
Architect
1. ASAUDP
Founded in 2005, ASAUDP stands for Ayan Sen Architects, Urban Designers & Planners. The firm aims of providing collaborative, innovative, and worldwide professional systems in rising India's architectural landscape. The company's beliefs and design theories have attempted to fully blend the regional vernacular and its representation in the modern contemporary idiom.
Builder
1. Emami Realty
Emami Realty, the Emami Group's real-estate arm, was founded in 2006 as a private limited company with the mission of developing real-estate projects in the residential, commercial, and retail sectors. In July 2016, the company merged with Emami Infrastructure, an NSE and BSE-listed company. It has more than 36 million square feet of development in various stages of planning, building, and delivery.