Sustainable design for retail spaces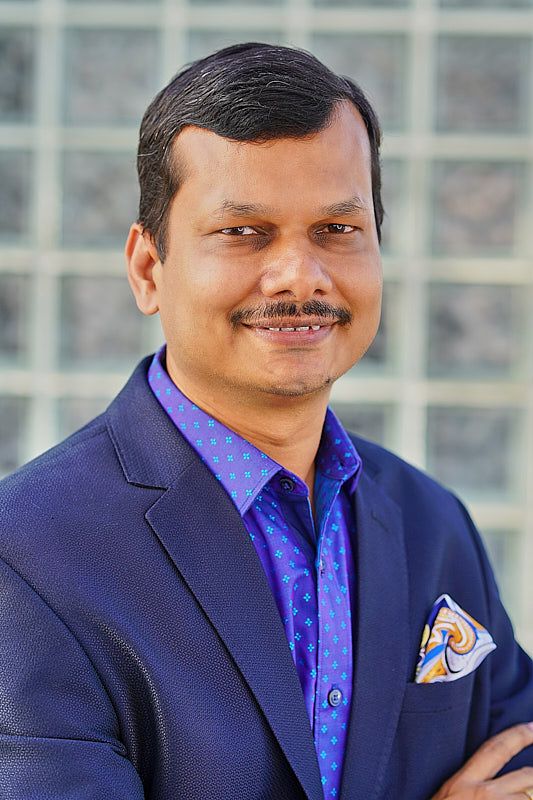 Sustainable design for retail spaces
Jun 16 2021,01:06 PM CW Team
The unprecedented impact of the pandemic on all industries has shifted the company's approach towards creating designs that are resilient and meaningful for the future. Particularly in the retail sector, sustainability concerns are taking predominance, and the need for safer public spaces is changing its face towards an ingenious blend of traditional design principles with modern technology. As the company has become more aware of its surroundings, physical commercial spaces need to step up and offer an optimised shopping experience to engage with the users.
The company's approach towards the design of commercial spaces needs to go beyond the box type monotony of modern buildings and provide a solution that is sustainable and connected to nature while offering ample opportunities for engagement. One of the models to explore is the open to sky high street 'haat' experience, as it offers the best of both worlds, access to multiple retail stores and safe open spaces for customers to engage with. This model has all the facilities under one roof, along with multiple galleries, piazzas and landscaped courtyards that reinforce the users' connection with nature. Secondly, the space serves as a whole community in itself because it facilitates people to shop and relax within the complex, hence providing them with a social space to interact and helping in raising their standard of living.
This approach has been successfully implemented in one of the projects, the 'Sapphire' at Gurugram. Re-defining the open market typology in a neighbourhood format, the Sapphire is a shopping complex with multiple retail, daily shopping and food options spread over three floors. Moving away from the traditional mall morphology, it is conceptualised with connected shopping streets and open courtyards to promote maximum engagement and enhance the user experience while also making it a safer option for shoppers. As 'the model' neighbourhood shopping complex, the Sapphire is conceptualised as a commercial facility in suburban Gurugram that engages people in a friendly and inspiring manner.
While the consumer experience plays a major role in commercial spaces, an integrated design approach that considers the rules of environmental sustainability is equally necessary. The move towards sustainable architecture starts from protecting the environment and preserving it for future generations. Thus, the blueprint of future retail spaces needs to incorporate climate responsive strategies that improve the indoor air quality and microclimate by introducing greens inside the building, using renewable energy resources and local materials for construction. Incorporation of energy efficient design strategies into buildings needs to be promoted to create a healthy and comfortable environment, while the use of natural elements and technologies needs to be highlighted to conserve the natural resources and increase occupant comfort. These strategies drive the rules of enviro-sustainability by catering to operational costs of the building and reducing waste and pollutants inside the space. Numerous passive technologies can also be adopted to ensure that buildings are environmentally friendly and sustainable to the core. Some of them are -
· Effective ventilation systems for efficient heating and cooling
· Passive solar design features that utilise the sun's energy for the heating and cooling of living spaces. Responsible factors include shape and form of buildings, the orientation of facades, and building design that helps in reducing the heat gain by thermal insulation of roofs and walls
· Energy efficient lighting and smart appliances
· Water saving plumbing fixtures
· Alternate sources of power such as solar and wind power
· Usage of non-synthetic, non-toxic, locally available materials which are generally composed of renewable resources and are environmentally responsible
· Efficient use of space
· Use of mist or water bodies to control the indoor microclimate and,
·Use of shading devices to reduce the temperature.

Keeping these strategies in mind, the upcoming Mahagun Marina Walk in Greater Noida incorporates rich vegetation and water bodies into the building, enhancing the microclimate with passive cooling, improved air quality, building energy efficiency, and the psychological benefits for its users. The design intent is to build a complex that blurs the line between interiors and exteriors and facilitates a relaxing and engaging environment by proposing a smooth interaction with nature. The materials for the building were also carefully selected, ones that are durable, contain recycled content, easily reused and are locally manufactured to reduce ramifications and negative environmental impacts. Internal finishes have been proposed to use low volatile materials, and AAC block walls are used for space segregation. Solar panels are installed on the rooftop to suffice the essential energy requirements.
On a larger scale, such retail spaces help to build a peaceful get-away from busy city life to relax by proposing a smooth interaction with nature and minimising any barriers between built structure and the landscape. In addition, larger retail spaces also cater to the consumer's large appetite to experiment and their contemporary needs amplifying the realm of luxury. As commercial spaces become the focus of future developments, it is necessary to create environmentally conscious designs that minimise the negative impact of buildings and enhance their energy efficiency. The upcoming developments need to adopt various sensible and sustainable strategies such as climate-responsive architecture, using renewable energy resources, use of recycled construction materials and so on. There is a need for adopting a sustainable approach to retail design that ensures efficient use of its resources and does not damage the environment either in the present or in the future.
About the author:
Amit Singhal, Director, GPM Architects and Planners, is the pioneering head of the commercial and recreational design teams, who has several successfully functioning projects to their merit. With experience in leading projects, his approach to design responds to individual context and enables the integration of natural and built environments. He has an eye for details and constantly explores the efficient use of new materials in projects. His projects also showcase a synergy of built spaces that are people friendly and appeal to clients' requirements, both strategically and financially.